Tamil Tiger pensioner gets election go-ahead – Croydon Guardian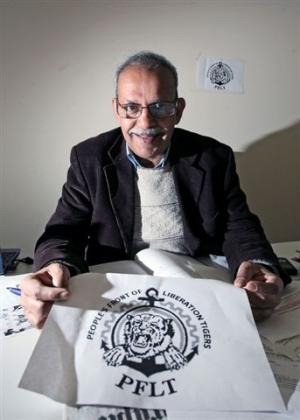 A pensioner has been given the go-ahead to run candidates in the upcoming elections despite his links to a banned terrorist organisation.
Nadarajah Balasubramaniam, 69, hopes to persuade people the Liberation Tigers of Tamil Eelam are freedom fighters, despite years of suicide bombing and reports they used child soldiers to fight the Sri Lankan army.
The Electoral Commission has reinstated his People's Front of Liberation Tigers party to its register, having removing it pending investigation on March 19.
Mr Subramaniam, who lives in Thornton Heath, said he set up the party's head office in Lomard Business Park, Purley Way to make use of its 24-hour security.
The former post office worker received dozens of calls from friends and family to check he had not been arrested following the Croydon Guardian's exclusive interview earlier this month.
He said : "During the last few days I had to do lot of talking in order to pacify my friends and relations that I am well, 'alive and kicking'.
"Some Tamil radio has given news to say that I was already in the prison. It was April Fool's day too."
A spokeswoman for the Electoral Commission and another for the Home Office both said enforcement of terror laws was the job of the police.
(For updates you can share with your friends, follow TNN on Facebook, Twitter and Google+)