Sri Lanka rebel leader's home is destroyed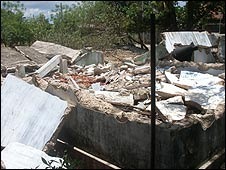 The north Sri Lankan ancestral home of Tamil Tiger rebel leader Velupillai Prabhakaran has been demolished by the Sri Lankan army, Tamil politicians say.
The house was situated in the Valvettithurai area of the northern Jaffna peninsula.
The army told the BBC it had not demolished the house.
The Tamil Tiger leader was killed and his rebel movement defeated after heavy fighting in the north last May brought nearly two decades of war to an end.
Must-see attraction
"The Sri Lankan Army was guarding this place. They were not allowing anyone to visit the area. They have been demolishing the house bit by bit for the past few weeks," former Tamil Member of Parliament Sivajilingam told the BBC.
"I have written to the president about this. But when I went back there [on Wednesday] the house was reduced to rubble."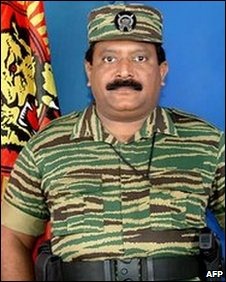 Prabhakaran spent his childhood at the house with his siblings.
Prabhakaran's father, Thiruvenkadam Velupillai, died earlier this year and was cremated in Valvettithurai.
The house was badly damaged during army operations of 1987 – the rebel leader's family had left it four years earlier.
The end of fighting in the north has attracted thousands of tourists from the south, and for many Prabhakaran's house was among the must-see attractions in Jaffna.
"Thousands of people were coming and seeing the house everyday. This might have angered the authorities," Sivajilingam said.
But the army denies any wrongdoing.
"It is not correct. We completely deny this allegation," army spokesman Prasad Samarasinge told the BBC.
"We have not destroyed any house of Prabhakaran in the country. The army has not done a thing like that."
But Tamil sources say that the military want to rid Sri Lanka of any memory of the rebel movement.
(For updates you can share with your friends, follow TNN on Facebook, Twitter and Google+)