TGTE election results for Switzerland announced
Seven candidates have been elected in five constituencies and three elected uncontested in two constituencies in the polls for the Transnational Government of Tamil Eelam Sunday. 12,243 voters participated in the elections in Switzerland. 19 candidates contested the elections.
Constituencies and elected candidates: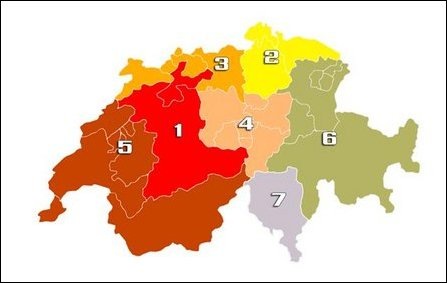 Constituency 1: Bern, Solothurn
Votes polled: 6,070
Suganya Puthirasigamani (1880)
Suntharalingam Virakathi (1846)
Constituency 2: Zurich, Schaffhausen, Thurgau
Votes polled: 3,615
Jeyam Selvarajah (1058)
Thayananth Alvaipillai (854)
Constituency 3: Basel, Aargau, Jura
Elected uncontested
Baskaralingam Mahalingam
Constituency 4: Luzern, Zug, Nidwalden, Uri, Obwalden, Schwyz
Votes polled: 1,159
Balan Sivapatham (515)
Constituency 5: Vaud,Valais, Genève, Fribourg, Neuchâtel (French part)
Elected uncontested
Rajinithevi Sinnathamby
Sukinthan Murugaiah
Constituency 6: Graubünden, Glarus, St.-Gallen (Romanish Part)
Votes polled: 1,179
Srisajeetha Sivarajah (1002)
Constituency 7: Tessin, Ticino (Italy Part)
Votes polled: 220
Mahenthirampillai Sellathurai (110)
In January this year, 16,441 participated in the Tamil referendum on independent and sovereign Tamil Eelam. The number of eligible voters in Switzerland is estimated to be around 25,000.
(For updates you can share with your friends, follow TNN on Facebook, Twitter and Google+)