Rains delay Sri Lanka victory parade, 200,000 displaced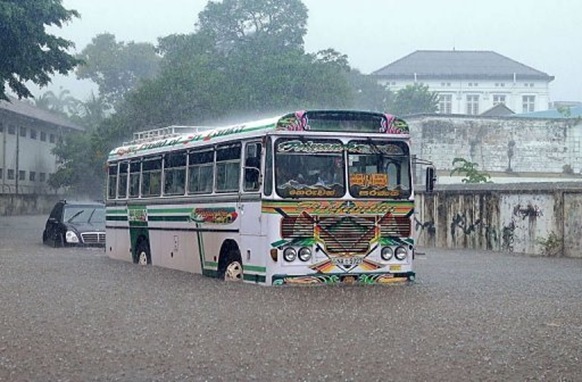 Heavy rains forced the indefinite postponement of Sri Lanka's military parade marking the first anniversary of its defeat of Tamil rebels, officials said Monday as flash floods killed four people.
The victory celebrations scheduled for Thursday were put off as the military was unable to go ahead with rehearsals due to torrential monsoon rains, a defence official said.
Sri Lanka declared victory after the killing of the top leadership of the Tamil Tigers on May 18 last year following 37 years of bitter conflict which claimed more than 100,000 lives according to United Nations estimates.
The authorities had scheduled a military parade on Thursday to mark the defeat of the Liberation Tigers of Tamil Eelam (LTTE) and the ending of their campaign for an independent state for Sri Lanka's minority Tamils.
Officials said military preparations on Monday were washed out due to heavy rains which also killed at least four people and drove 200,000 people out of their flooded homes.
The Meteorological Department warned there could be landslides in some parts of the country.
Since Sunday, electricity supplies to main towns outside the capital have been disrupted due to trees falling on powerlines.
Sri Lanka depends on monsoon rains for irrigation and power generation but the seasonal downpours frequently cause loss of life and damage to property in low-lying areas.
(For updates you can share with your friends, follow TNN on Facebook, Twitter and Google+)