Swiss Tamils observe May Remembrance, highlight geopolitical injustice
Twenty-six democratically elected members of the Switzerland Council of Eelam Tamils (SCET) took oath in front of the masses, who gathered at Helvetia in Zurich Saturday evening in an emotional remembrance event, paying tribute to the victims of the genocidal onslaught on Vanni last May. Switzerland representative of the Sudanese political movement voicing against the genocide in Darfur and Green Party politician Zefari Zidun, explained how his people experienced the genocide in Darfur and said there was no struggle that has been won without experiencing major political setbacks. A dance theatre presented the geopolitical injustice experienced by Tamils, depicting how the war against Tamils was abetted by the powers of the world.
Mr. Zidun underlined the significance of the awareness work engaging the global community in solidarity action.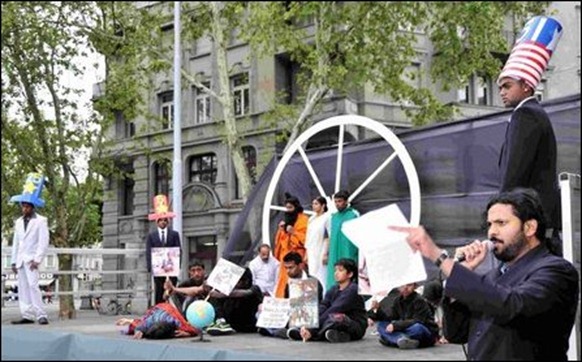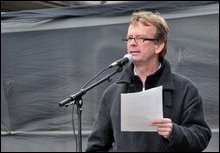 Christoph Wiedmer, the project director of the Swiss based international human rights organisation, Society for Threatened Peoples (STP), addressed the gathering.
More than 1,500 Tamils took part in the remembrance event named "Chivantha" May (Blood-soaked May) organised by the SCET, a second generation initiative in Switzerland.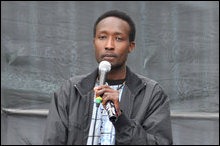 The SCET has organised 7 working groups for Diaspora affairs, Integration affairs, Cultural affairs, Sports, Education, Youth and War Crimes Action.
The president of the SCET, Tharsika Pakeerathan, a computer science student at the Swiss Federal Institute of Technology Zurich (ETH Zurich) coordinated the joint remembrance and inauguration event, which lasted from 3:00 p.m. till 6:15 p.m., and concluded emotionally with the reggae song by Bob Marley: "Get up, stand up, stand up for your rights."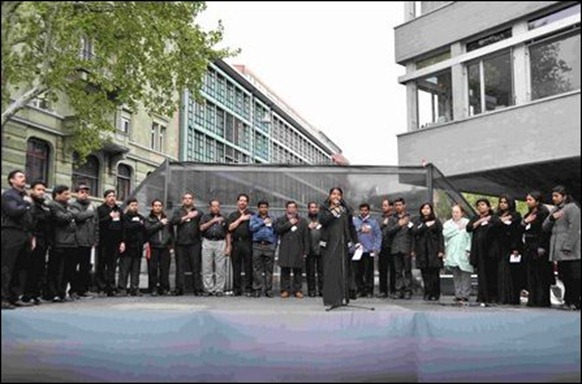 SCET members take oath in front of 1,500 Tamils in Zurich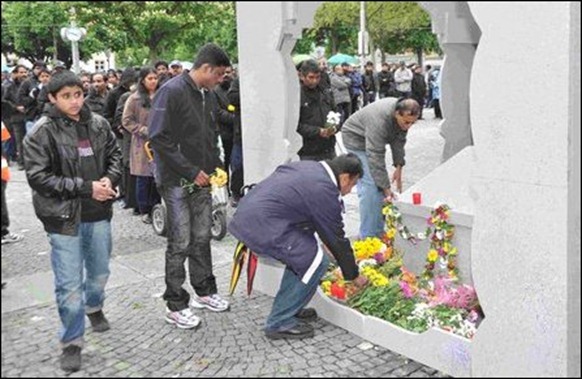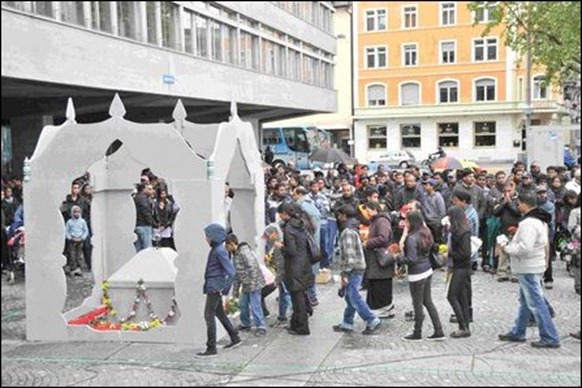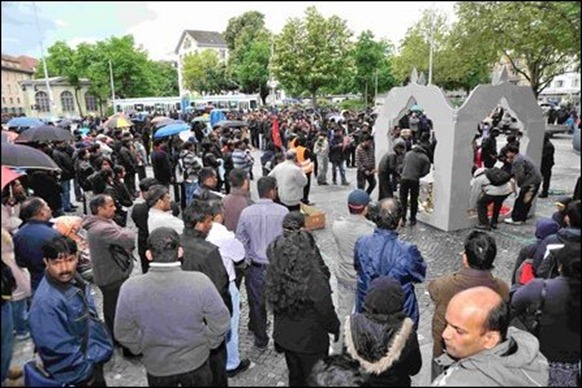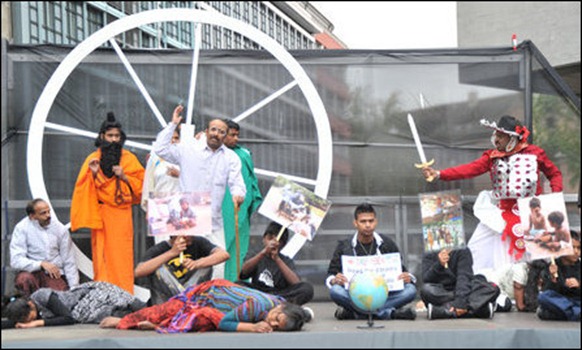 [Full Coverage]
(For updates you can share with your friends, follow TNN on Facebook, Twitter and Google+)