Stars pull out of Bollywood Oscars amid Sri Lanka 'war crime' protests – Times Online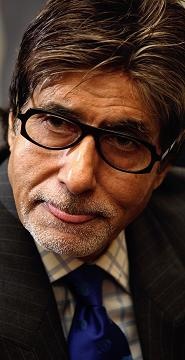 Top Bollywood stars including Shah Rukh Khan have pulled out of the Indian equivalent of the Oscars, which begins in Colombo tomorrow, following protests over alleged war crimes during Sri Lanka's civil war with the Tamil Tigers.
Sri Lanka had hoped to repair its battered international image and revive its tourist industry by hosting the International Indian Film Academy (IIFA) awards, just over a year after the Tigers' defeat last May.
The IIFA, which has held the awards overseas since 2000 to try to attract a more international audience, says the three-day event will help to "bridge boundaries" and promote business between the neighbouring countries.
But ever since the venue was announced in April, the awards have been overshadowed by calls for a boycott from leaders of the film industry in South India, which is home to a large ethnic Tamil population.
The absence of several Indian stars is now throwing a fresh spotlight on alleged rights abuses in the last stages of the war, during which rights groups estimate that tens of thousands of Tamil civilians were killed, many by army shelling.
Most damaging of all is the apparent withdrawal of Amitabh Bachchan, the IIFA's brand ambassador and patriarch of Bollywood's first family, who met Sri Lanka's President, Mahinda Rajapaksa, in Colombo in April to help promote the event.
Although the "Big B" has yet to officially announce his absence, industry sources say he will not attend the ceremony for the first time in several years following protests from Tamil groups outside his residence in Mumbai.
His latest postings on his blog and on Twitter say that he is busy shooting an advertisement to promote tourism in the Indian state of Gujarat.
His son, Abhishek Bachchan, and daughter-in-law, Aishwarya Rai, will also be absent — officially because they are tied up with promoting their forthcoming film Raavan, according to Indian media reports.
Shah Rukh Khan – who had been due to captain a team in a celebrity cricket match in Colombo — announced his absence in a recent posting on Twitter, saying: "…dont think i will be able to come for iifa..too much work here, will miss Colombo."
Some second tier stars, including Vivek Oberoi, have already arrived in Colombo for the event, including many of those nominated for awards. "Come to Colombo," Mr Oberoi told reporters in Colombo today. "I don't believe in boycotting the awards. Bollywood films are about building bridges, not putting up walls against people."
But several other A-listers are likely to be absent, including Katrina Kaif, Deepika Padukone, Ranbir Kapoor, Imran Khan and Aamir Khan, according to Indian media reports.
Tamil film stars such as Rajnikanth, Kamal Haasan, Mani Ratnam, Vijay, Ajit and Surya are also thought to be staying away.
Namitha, a star of Tamil cinema, issued a statement saying she had turned down an invitation to perform at the ceremony. "How can I attend even after knowing the existing problem? It is the Tamil people who made me what I am today," she said.
IIFA representatives were not immediately available for comment.
Some of the absent stars have genuine scheduling issues, but many are thought to be concerned that they could lose the support of Indian fans, especially in the southern state of Tamil Nadu.
South Indian film industry bodies met yesterday to reiterate their threat to prevent the release of films featuring actors and technicians who attend the awards ceremony in Colombo. "We expect the Bollywood film industry to respect the sentiments of Tamils and refrain from participating in the event," said L. Suresh, secretary of the South India Film Chamber of Commerce.
The SIFCC is backed by the Film Employees Federation of South India, the Tamil Nadu Theatre-Owners Association and Tamil Nadu Producers' Council.
Sri Lankan officials had tried to play down the protests, saying they were organised by a small minority of Tamils who still supported the Tigers."Amitabh Bachchan and his family have not confirmed yet. But we are hopeful and the awards will go ahead as planned, despite the Tamil Nadu protests," said Lakshman Yapa Abeywardene, Sri Lanka's junior economic development minister.
George Michael, secretary to Sri Lanka's tourism ministry, said the event was a "wonderful opportunity to showcase the unique and exotic aspects of Sri Lanka to the rest of the world".
(For updates you can share with your friends, follow TNN on Facebook, Twitter and Google+)