Rajapaksa to brief India on resettlement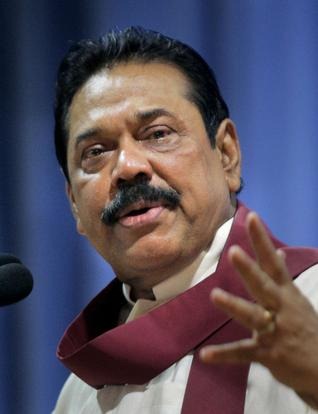 Sri Lanka President Mahinda Rajapaksa leaves on a three-day official visit to India on Tuesday for detailed discussions with his interlocutors in New Delhi on the post-war political situation in the island nation.
The visit, first since Mr. Rajapaksa was re-elected President in January, assumes added importance in view of concerns in India about the welfare of the nearly three lakh war displaced Tamil civilians.
Mr. Rajapaksa is expected to brief Indian leaders on the initiatives taken by his government to forge a consensus on a political solution to the ethnic conflict and exchange views on expansion of cooperation in economy and defence.
Indications are that at least five agreements will be signed in the course of his visit. They pertain to cooperation to fight terrorism, transfer of sentenced prisoners, mutual legal assistance in criminal matters, cultural cooperation, and Indian assistance for small development projects in Sri Lanka.
Over two lakh displaced people have been re-settled in their original places of habitation in the Northern Province, though it will be a while before they can regain their means of livelihood as large parts in the region are still mined. The government, which had initially hoped to re-settle all the displaced by the end of 2009, has now set August as the deadline for closure of relief camps housing the refugees.
Over two weeks ago, Mr. Rajapaksa had appointed a 'Truth and Reconciliation Commission' to probe the events from February 2002 till the end of the war and make recommendations to ensure that such events did not recur.
On the eve of his visit Mr. Rajapaksa met a delegation of the Tamil National Alliance (TNA) which has been pressing for an immediate re-settlement of the war displaced and initiation of a political process for resolution of the ethnic strife.
A statement by the President's Secretariat quoted Mr. Rajapaksa as telling the delegation, "Trust me, together we can find a solution to the problems faced by all our people."
It said R. Sampanthan, who led the TNA delegation, said they were prepared to participate in finding a solution. "We are not demanding the solution that Prabakaran wanted," he said.
Other issues discussed included the speedy release of all detainees against whom there were no charges, those who were held on confessions and those who could not be charged in court.
(For updates you can share with your friends, follow TNN on Facebook, Twitter and Google+)