Exert pressure on Colombo to declare detained LTTE members as political prisoners: CPI politician
Thousands of former LTTE members, who were captured by the Sri Lanka Army in May last year are still perishing in Colombo's detention camps in unknown locations. "Many of the families of these young Tamils do not even know the whereabouts of their loved ones. The Sri Lankan state is treating them like criminals. Rajapaksa is not recognising these young Tamils as Prisoners of War. But, he should at least be pressurised by the global community to declare those detained as political prisoners," said C. Mahendran, the deputy state secretary of the Communist Party of India (CPI) in Tamil Nadu. Mr. Mahendran was addressing fellow activists of Ilangkai Thamizhar Paathukaappu Iyakkam, while they were held under collective custody by Tamil Nadu police, after a protest on Tuesday against Rajapaksa's visit to New Delhi.
"These are youth who stood up for a political cause, for their right to homeland, and are therefore political prisoners," Mr. Mahendran said.
Political leaders and movements in Tamil Nadu need to launch an awareness campaign to highlight the plight of the thousands of youth under Sri Lankan detention, he said.
The Tamil youth in Tamil Nadu have been angered by the actions of the Sri Lankan military in the post-war situation, the CPI leader said.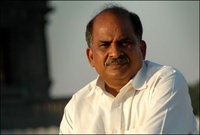 Thousansds of former LTTE members are kept in isolated detention camps like criminals. Even criminals, who receive punishment for their selfish acts, are given legal protection. But, these young Tamils, who were selflessly prepared to sacrifice themselves for a common cause, are being held in appalling conditions, he said.
Many families do not know the whereabouts of their loved ones who are detained by the Sri Lankan military.
"When people are kept isolated without any information to their families and without access to the monitoring agencies, it should be a matter of grave concern to the outside world as any harm could be caused to their lives," he said.
"The Indian Air Force commanders have refused to bomb the territory controlled by Maoist guerrillas. But, the Sri Lanka Air Force indiscriminately bombed Tamils. The Sri Lankan military carried out a genocidal onslaught on tens of thousands of Tamil civilians who sought refuge in safe-zones. Our security forces should imagine the plight of these young Tamils under the custody of the genocidal Sri Lankan military," he said as more than 200 Tamil Nadu police personnel were patiently listening to his emotional speech.
Mahinda Rajapaksa, who met Tamil National Alliance (TNA) in Colombo on Monday before he leaving to New Delhi, told TNA delegation not to talk about the release of ex-LTTE members adding that only a gradual release was possible.
(For updates you can share with your friends, follow TNN on Facebook, Twitter and Google+)