India to seek Rajapaksa's word on devolution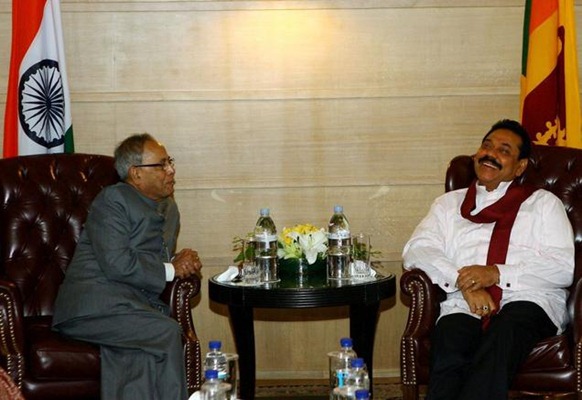 India will look for a reassurance from Sri Lanka President Mahinda Rajapaksa on "genuine" devolution of power to the provinces as a step towards solving the ethnic problem.
Mr. Rajapaksa, who arrived here on Tuesday on a four-day visit, will hold delegation-level talks with Prime Minister Manmohan Singh on Wednesday. He has unveiled plans to set up an Upper House that will ensure all-round representation, but India feels this step would amount to only decentralisation. Provinces should be the unit of devolution, and Sri Lanka must activate the provision of a Finance Commission in the 13th Amendment to ensure they are financially viable.
With the war having ended a year ago, India feels it is high time that Sri Lanka began negotiations. Government sources said Foreign Secretary Nirupama Rao recently pointed to "apprehensions that things may not work out the way they should, and another opportunity may slip away."
The two sides will also discuss a Comprehensive Economic Partnership Agreement (CEPA) as a follow-up to the Free Trade Agreement in goods. After protests broke out in Sri Lanka, India does not want to be seen as promoting the pact, especially because it feels Sri Lanka will gain owing to its vibrant services sector that would counter the decline in vanaspati and copper exports.
Discussions will also cover opening of two Indian consulates, one in the north at Jaffna and the other in the Sinhala-dominated Hambantota.
India and Sri Lanka are poised to sign seven or eight agreements and discuss a credit line of $382 millions, which comes on top of an earlier commitment of $416 million for rehabilitation of the railway infrastructure in the war-hit areas. One of the agreements will cover cooperation in railways and another in the security arena. The two sides will also seek to cap four years of negotiations by announcing a pact to construct a coal-fired power plant at Trincomalee in eastern Sri Lanka.
(For updates you can share with your friends, follow TNN on Facebook, Twitter and Google+)