EU on collision course; backs war crimes probe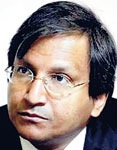 European Union members have called for an investigation on war crimes in Sri Lanka and expressed their support for the appointment of an expert panel to advise the United Nations Secretary General on the issue.
A EU delegation attending the UN Human Rights Council sessions in Geneva read out statements critical of Sri Lanka. They were from Spain, France, Switzerland and the Czech Republic.
Spain, representing the EU as its chair, and France were severest with both calling for investigations against war crimes and fully supporting the appointment of an expert panel by the UN Secretary General. Questions are now being asked whether Sri Lanka's diplomatic mission in Brussels mishandled the Government's renewed efforts to canvass the restoration of the EU's GSP Plus trade concessions to Sri Lanka.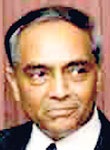 This has become the talking point at the highest levels of the External Affairs Ministry after a high-level Sri Lanka delegation was lectured to by EU officials and returned empty-handed to Colombo. The delegation was headed by Attorney General Mohan Peiris and included Treasury Secretary P.B. Jayasundera.
External Affairs Ministry officials say the Sri Lanka's Brussel's Ambassador Ravinatha Ariyasinha had recommended that the Sri Lanka delegation should come to Brussels for talks in March this year though there was a general election campaign that time.
The talks ended inconclusively when senior EU officials subjected the Sri Lanka delegation to a series of questioning. It reached such a peak that Sri Lankan officials had to explain that their mission was not to plead for the restoration of the GSP Plus facility but to ensure the Government's dialogue with the EU continued so the two sides could understand each other.
A member of the Sri Lankan delegation was compelled to say if this was the attitude of EU officials, Sri Lanka would not pursue the restoration of the GSP Plus facility. He said a possible drop in crude oil prices and the resultant savings from them would offset moneys saved through the concessionary exports.
(For updates you can share with your friends, follow TNN on Facebook, Twitter and Google+)