Akashi visits Ki'linochchi for the first time after war
Yasushi Akashi, the special envoy appointed by Japan during the Norwegian facilitated negotiations between the Government of Sri Lanka (GoSL) and the Liberation Tigers of Tamil Eelam (LTTE), accompanied by Basil Rajapaksa, handed over agricultural implements to some of the resettled Vanni civilians Friday in an event held in Ki'linochchi town. Yasushi Akashi who had held talks with the LTTE in Ki'linochchi was visiting the town for the first time after Sri Lankan military occupied the entire Vanni.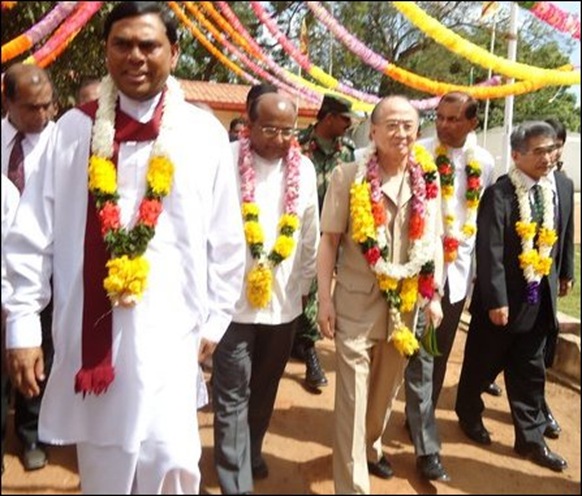 Japanese Envoy Yasushi Akashi accompanies Basil Rajapaksa to Ki'linochchi
elam People's Democratic Party (EPDP) parliamentarian Chandrakumar and Tamil National Alliance (TNA) MP Sritharan took part in the event which was attended by Sri Lanka Army (SLA) officers and other government officials, sources in Ki'linochchi said.
Mr. Akashi handed over a consignment of agricultural implements including mini-tractors to some of the resettled Vanni civilians in Ki'linochchi.
"During his stay in Sri Lanka, (from 15 to 20 June), Mr. Akashi will meet with government officials and representatives of the ruling and opposition parties, and call for early resettlement of internally displaced persons (IDPs) as well as a swift progress in the political processes for national reconciliation towards the establishment of lasting peace. He is also scheduled to visit resettlement villages for IDPs and attend ceremonies associated with Japan's assisted projects for IDPs in the Northern Province of Sri Lanka," according to the Japanese Embassy in Sri Lanka.
Japan was the largest donor besides Europe and the United States, before Rajapaksa government turned towards China, India and Iran in its war against Tamils. Japan, together with the USA, the EU and Norway constituted the Tokyo Co-Chairs, which formally represented the role of the 'International Community' in the disastrous peace process that altered the balance of power in favour of Colombo, enabling the Sri Lankan state to wage a genocidal war on Tamils.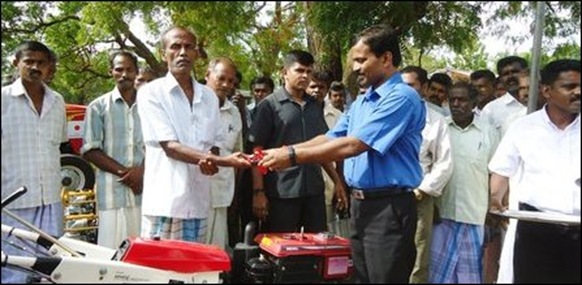 (For updates you can share with your friends, follow TNN on Facebook, Twitter and Google+)