UN chief appoints Sri Lanka war crimes panel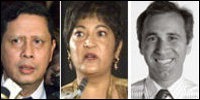 UN chief Ban Ki-moon Tuesday set up a panel to investigate allegations of war crimes in Sri Lanka during the government's war against the Liberation Tigers, a UN spokesman said. The three-strong panel would be chaired by Marzuki Darusman from Indonesia, the UN's special envoy for North Korea, and hoped to complete its work in four months, AFP reported. The other two members of the panel are human rights expert Yasmin Sooka from South Africa and Steven Ratner, an international law of war expert, from the United States. Mr. Ban launched the investigation "to advise him on the issue of accountability with regards to any alleged violations of international human rights and humanitarian law during the final stages of the conflict in Sri Lanka."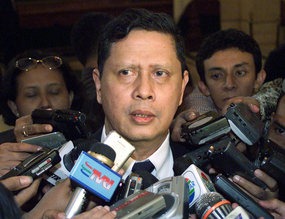 Mr. Ban's spokesman, Martin Nesirky, emphasized the group had a primarily consultative role, and that "primary responsibility for investigating rests with the authorities of Sri Lanka."
"It will look into the modalities, applicable international standards and comparative experience with regard to accountability processes, taking into account the nature and scope of any alleged violations in Sri Lanka," he said.
But Peggy Hicks, global advocacy director with Human Rights Watch, warned it has "long been abundantly clear that the Sri Lankan government is unwilling to seriously investigate wartime abuses."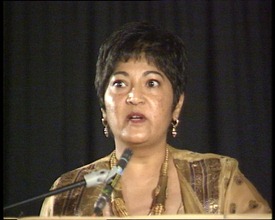 "Secretary-General Ban's new panel will only be of value if it can quickly produce a roadmap for an independent investigation that the secretary-general implements," she told AFP.
Mr. Marzuki Darusman was the Attorney General of the Republic of Indonesia for the period 1999 to 2001. He is a member of the National Commission of Human Rights in Indonesia (Komnas HAM). Mr. Darusman served as Chairman of the Joint Fact Finding Commission established in Indonesia with regard to the riots of May 1998. UN Secretar General appointed Mr Darusman to the Commission of Inquiry into the facts and circumstances of the assassination of former Pakistani Prime Minister Mohtarma Benazir Bhutto in July 2009.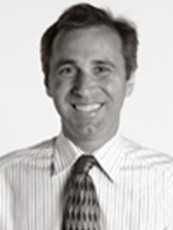 Mr. Darusman graduated in 1974 from the International Maritime Law Faculty, University of Parahyangan.
Ms. Sooka joined the Foundation for Human Rights in 2001 and serves as its Executive Director. She practised as a human rights lawyer during the apartheid era. In 1995, she was appointed as a Commissioner on the Truth and Reconciliation Commission and was responsible for the final report.
From 1998-2001, she was also an acting Judge of the Witwatersrand High Court. She is widely regarded as an expert on transitional justice and has been a consultant to a number of governments, commissions and civil society organisations. She was appointed by the United Nations to the Sierra Leone Truth and Reconciliation Commission.
Prof Steven Ratner is the Bruno Simma Collegiate Professor of Law at tje University of Michigan Law School and in 1998-99, he was appointed by the UN Secretary-General to a three-person group of experts to consider options for bringing the Khmer Rouge to justice. His teaching and research focuses on public international law and on a range of challenges facing governments and international institutions, including ethnic conflict, border disputes, counter-terrorism strategies, and accountability for human rights violations. Professor Ratner has written and lectured extensively on the law of war, and is also interested in the intersection of international law and moral philosophy and other theoretical issues.
(For updates you can share with your friends, follow TNN on Facebook, Twitter and Google+)