Speech criminalized in US Supreme Court material support case
In a decision announced Monday, the U.S. Supreme Court ruled 6-3 to criminalize speech in Holder v. Humanitarian Law Project, the first case to challenge the Patriot Act before the Supreme Court, and the first post-9/11 case to challenge primacy of national security claims over free speech guarantees. The plaintiffs were organizations and individuals who wanted to continue to support lawful political and humanitarian activities of two groups designated as terrorist: the Kurdistan Workers' Party (PKK), and the Liberation Tigers of Tamil Eelam (LTTE), an advocate for self-determination of the Tamils in Sri Lanka.
Chief Justice Roberts wrote for the majority, affirming in part, reversing in part, and remanding the case back to the lower court for review.
Justice Breyer dissented, joined by Justices Ginsburg and Sotomayor.

The Court held that the statute's prohibitions on "expert advice," "training," "service," and "personnel" were not vague, and did not violate speech or associational rights as applied to plaintiffs' intended activities.
Justice Bryer in his dissent said, "I believe the Court has failed to examine the Government's justifications with sufficient care. It has failed to insist upon specific evidence, rather than general assertion. It has failed to require tailoring of means to fit compelling ends. And ultimately it deprives the individuals before us of the protection that the First Amendment demands."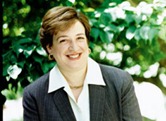 The US Solicitor General and the next Supreme Court nominee Elena Kagan argued for the US Government.
Professor David Cole of Georgetown University Law School who argued for Center for Constitutional Rights (CCR), a non-profits New York based organization representing the plaintiffs, said, "We are deeply disappointed. The Supreme Court has ruled that human rights advocates, providing training and assistance in the nonviolent resolution of disputes, can be prosecuted as terrorists. In the name of fighting terrorism, the Court has said that the First Amendment permits Congress to make human rights advocacy and peacemaking a crime. That is wrong," according to the CCR website.
(For updates you can share with your friends, follow TNN on Facebook, Twitter and Google+)