Tamil groups meet US War Crimes Ambassador
 US and UK representatives of Tamils Against Genocide (TAG) and Tamil Political Action Council (USTPAC) met with Ambassador-at-large for War Crimes Issues, Stephen Rapp, and his staff at the Washington offices of the State Department on Wednesday morning, sources from Washington said. The meeting focused on the credibility of Sri Lanka's internal efforts, progress of external efforts by the US government and the United Nations, continuing militarization of the NorthEast, progress on resettlement, the expectations of the Sri Lanka's local commission, and the status of Tamil Prisoners of War.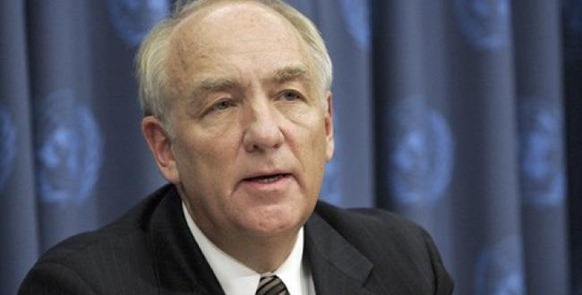 In October 2009 Rapp's office released a damaging "Report to Congress on Incidents During the Recent Conflict in Sri Lanka," to US Congress as required by the US Supplemental Appropriations Act of 2009.
A follow up report is expected to be released by the US War Crimes Issues office end of July.
In an earlier Washington Post interview Rapp said that the United States' approach to the Hague-based criminal court is under "active review" and that the Obama administration is exploring the prospect of being "more actively engaged with the [the court] in places where it's consistent with our interests and policies."
In a sign of a shift, Rapp led a delegation of U.S. diplomats to a conference of the ICC's member governments in The Hague, the first time the United States has done so in nearly eight years. But the U.S. review, he added, "will not result in a decision to submit the ICC treaty to the Senate in the near future," Rapp told the Washington Post.
(For updates you can share with your friends, follow TNN on Facebook, Twitter and Google+)