Sexual harassment charges allegedly behind errant Sri Lanka UN diplomat's recall
Sri Lanka's Deputy Permanent Representative to the UN Bandula Jayasekera was allegedly involved in a sexual harrasment complaint by another employee at the Sri Lanka mission, Sunday Leader said in the latest weekend edition. Mr. Jayasekera who has been recalled to Colombo by External Affairs Ministry Secretary Romesh Jayasinghe said that he was informed over the telephone by Jayasinghe that following his 'good service' in the country's foreign missions, he has been asked to return in order to put his services to better use in Sri Lanka, the Leader reported.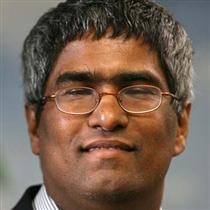 When queried if he was being recalled due to his alleged sexual harassment of First Secretary to the Mission, Muditha Haliyedda, Jayasekera while totally rejecting the allegation said, "It is a figment of imagination of a paranoid woman who wants to get rid of me in order to run her parallel administration. This is a tactic used by this employee of the mission in the past, which perhaps was successful and it has been tried again," the Leader said quoting Mr Jayasekara.
Haliyedda after serving in Brussels had returned to Sri Lanka and had immediately been posted to the Sri Lankan Mission in New York, Leader reported.
"Her political connections are used to have her own way in the mission and the employees are harassed and threatened. Anyone who stands in her way is threatened to be transferred from the mission," according to the Leader.
Mr. Jayasekera was appointed as Sri Lanka's Consul General for Toronto in 2008, and prior to that he was Editor of a pro-Government website, Colombo Post, a position he held after he was removed from the editorship of State daily, the Daily News.
While as consul general Mr Jayasekara was "outspoken" and had accused Canadian MPs MPs of "low politics" and misrepresenting events in the South Asian nation.
While holding the Sri Lanka deputy post at UN Mr Jayasekara had on-going fued with UN reporting on Sri Lanka matters by the
(For updates you can share with your friends, follow TNN on Facebook, Twitter and Google+)