Imelda Sukumar assumes duties as Jaffna GA
The Government Agent (GA) for Mullaiththeevu district in Vanni, Imelda Sukumar, officially assumed duties as GA Jaffna district Tuesday in place of outgoing Jaffna GA, K. Ganesh, whose term was extended after the announcement of his retirement on July 01 following alleged influence exerted by Northern Province Governor, former Major Gen. G. A. Chandrasiri and Douglas Devananda, a minister in Mahinda Rajapaksa's cabinet. Three days ago, Ms. Imelda Sukumar was again asked to assume duties as GA in Jaffna, cancelling the decision to keep Mr. Ganesh as GA in Jaffna for another six months.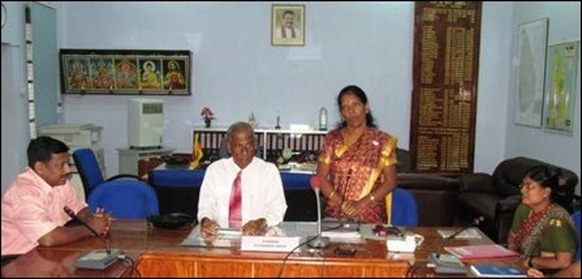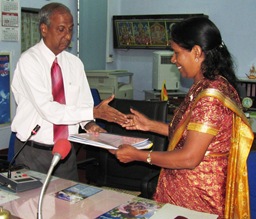 Mr. K. Ganesh, speaking at the event in Jaffna District Government Secretariat attended by government departmental heads, said that his tenure had been officially terminated earlier by the Secretary to Sri Lankan Ministry of Public Administration (MPA) on completing his 69th year of age but an extension was later announced all of a sudden. He said bureaucratic decisions at top level had caused confusing announcements.
Ms. Imelda Sukumar who also spoke at the event said that she too had been first officially informed by the MPA Secretary to assume duties as Jaffna GA on 1st July but the orders had been suddenly postponed.
Three days ago, she had been again instructed to assume duties in Jaffna.
Ganesh has served the public in government service for more than fifty years.
(For updates you can share with your friends, follow TNN on Facebook, Twitter and Google+)