SL minister includes spouses of Balakumaran, Yogi, among widows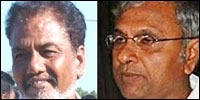 According to Rajapaksa regime's Rehabilitation and Prisons Reforms minister and Communist Party leader, Dew Gunasekera, the wives of the senior members of the LTTE, K.V. Balakumaran and Yogaratnam Yogi are among the widows needing rehabilitation, The Island reported Monday. Both the LTTE leaders were reportedly seen reaching internment camps run by the Sri Lankan military, by many who went into those camps. The international community was repeatedly telling the LTTE to surrender to Colombo and civilians to get into barbed-wire camps of the Sri Lankan Army. The Army killed Balakumaran on the Vanni east front early last year, The Island says. There were earlier media reports that the leaders were taken to Colombo.
British Tamil doctor Velauthapillai Arudkumar, who visited the island recently as part of a 'Tamil diaspora visit' organised by Colombo through Selvarasa Pathmanathan alias KP, told TamilNet in an interview in June that when the delegation questioned the Sri Lankan Defence and Intelligence heads on the whereabouts of detained senior political members of the LTTE, the response was that they had no knowledge of them.
The heads of the Sri Lankan defence and the intelligence in turn suggested to the members of the diaspora delegation to come out with any evidence on Balakumaran, Yogi, Puthuvai Ratnathurai and Lawrance Thilagar if they have had any knowledge about them.
Both Balakumaran and Yogi were political leaders of the LTTE. Mr. Balakumaran was earlier the leader of the Eelam Revolutionary Organisation (EROS). Mr Yogaratnam Yogi, on behalf of the LTTE, presided over the surrender of arms during the Indian Peace Keeping Force (IPKF) intervention in 1987.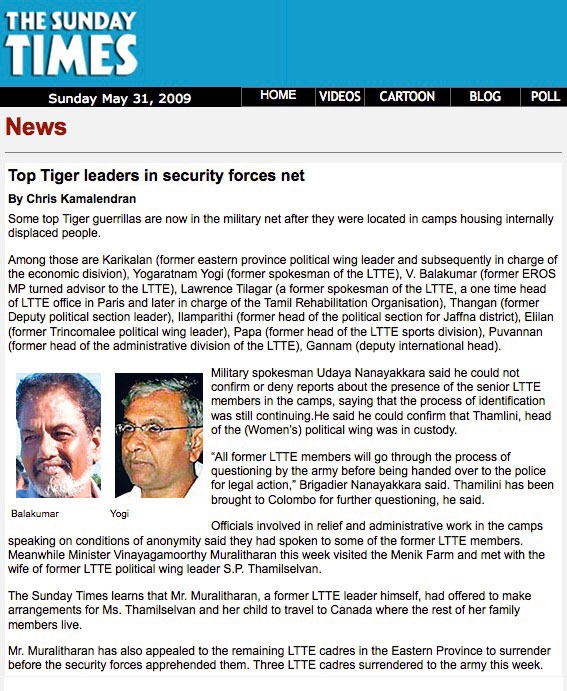 News story published by Sunday Times on 31 May 2009 citing Sri Lankan Military spokesman Udaya Nanayakkara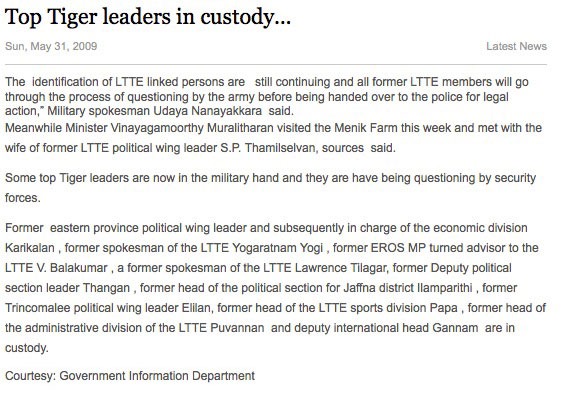 Screeshot of news story citing Sri Lankan Government Information Department published in FirstLanka.com
(For updates you can share with your friends, follow TNN on Facebook, Twitter and Google+)