US urges Sri Lanka to improve rights, media freedom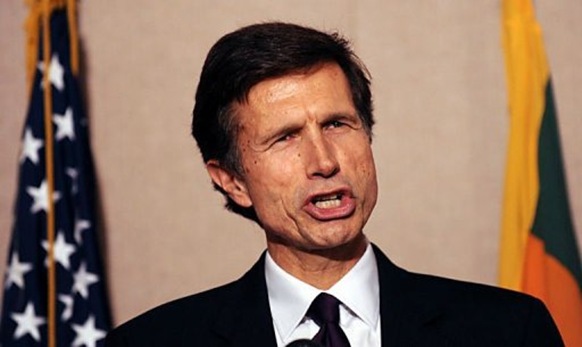 The United States pressed Sri Lanka on Wednesday to improve human rights and media freedoms amid charges that security forces committed war crimes during the last days of the island's civil war.
During a one-day visit, US Assistant Secretary of State Robert Blake said reconciliation must play a key role in peace building, a year after troops crushed the 37-year Tamil separatist conflict that claimed 100,000 lives.
"There should be accountability to redress past wrongs," Blake told reporters, referring to allegations by the United Nations that at least 7,000 ethnic Tamil civilians were killed in the final months of fighting last year.
The UN chief Ban Ki-moon has appointed a three-member advisory panel to probe alleged rights abuses during the last stages of the conflict despite heated opposition from Sri Lanka.
Many observers view the UN panel, headed by Marzuki Darusman, a former Indonesian attorney general, as a precursor to a full-blown war crimes investigation.
During discussions with Sri Lankan President Mahinda Rajapakse, opposition leaders, businessmen and civil society, Blake said he urged all sides to improve the human rights situation in the country, particularly media freedom.
Blake, who served as the US ambassador in Colombo until his new assignment last May, said reporters continue to work in a climate of fear.
Government figures show nine journalists have been killed and another 27 assaulted in the past four years, while activists say over a dozen journalists have been killed.
Blake praised the government's efforts to resettle some 288,000 war displaced people, even though about 37,000 civilians still live in state-run welfare camps.
(For updates you can share with your friends, follow TNN on Facebook, Twitter and Google+)