Boyle urges divestment-disinvestment campaign against "apartheid" Sri Lanka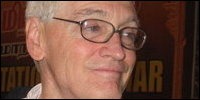 Speaking at the Federation of Tamil Sangams of North America (FeTNA) convention during the US Independence day weekend, Professor Boyle, an expert in International Law, said that Sri Lanka is a violator of the Apartheid Convention, and that Tamils across the world should, without delay, intensify a divestment and disinvestment campaign against Sri Lanka "in the same lines and for the same reason the world did this against the criminal apartheid regime in South Africa." The July event held in Waterbury, Connecticut, is traditionally the largest event of the Tamil speaking people in the US every year, and the Connecticut event this year drew more than 2000 Tamils.
Prof. Boyle's Talk on divestment (Part I)
Article I of the Apartheid Convention, more formally known as the International Convention on the Suppression and Punishment of the Crime of Apartheid (ICSPCA), labels the crime of Apartheid as a "crime against humanity," and declares that "inhuman acts resulting from the policies and practices of racial segregation and discrimination are crimes violating the principles or international law…"
Prof. Boyle said the long history of discriminatory policies instituted by successive governments of Sri Lanka against Tamils and the conduct of the Goverment of Mahinda Rajapakse on internment of Tamil civilians, continued colonization of Tamil lands, desecration of cemetries and cultural symbols of Tamils overwhelmingly qualify Sri Lanka as an apartheid regime, and therefore, Sri Lanka should be prosecuted as a violator of the Apartheid convention.
Prof. Boyle's Talk on divestment (Part II)
Prof. Boyle added that with the exception of one category of crime listed in Article II of the Apartheid Convention, that is the prohibition of mixed marriages, Sri Lanka has violated almost all other categories of crimes that qualify as "crime of Apartheid." Article II crimes include:
Denial of the right to life and property;
Deliberate imposition on a racial group of living conditions calculated to cause physical destruction of the group in whole or in part;
Denying to a group basic human rights and freedom, right to freedom of movement and residence, the right to freedom of opinion and expression;
Expropriation of land and property;
Exploitation of labor of the members of a racial group; and
Persecution of organizations or persons who oppose apartheid.
Prof. Boyle pointed out that there is some degree of overlap between Apartheid treaty and the Rome Statute of the International Criminal Court (ICC). He added that while Sri Lanka has avoided becoming signatory to the Rome Statute, the crimes against humanity fall into the category of peremptory norms, and the international laws are binding on Governments even when the countries are not signatories to the conventions.
TamilNet: 23.07.10 Boyle urges divestment-disinvestment campaign against "apartheid" Sri Lanka
(For updates you can share with your friends, follow TNN on Facebook, Twitter and Google+)