Namal Rajapaksa engaged in promoting government propaganda in North
Namal Rajapaksa, parliamentarian and son of President Mahinda Rajapaksa has been frequently visiting Jaffna and Vanni in the North in an attempt to show that he is keen in the development of North, particularly in the field of education, sources in Jaffna said. The swimming pool project he inaugurated with much publicity in Jaffna Central College had to be abandoned as his 'Blue Brigade' young men had made away with millions of rupees allocated for the project, they added.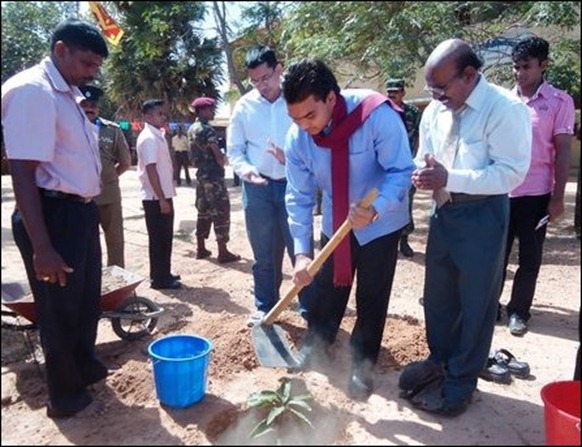 Namal Rajapaksa continues to show that he is keen on the development of the education sector by visiting schools in Vanni and Jaffna where development projects are in progress with the funds from Asian Development Bank and World Bank.
He campaigns as if the development projects are Sri Lanka government's generosity towards the Tamil people in the North, the sources further said.
Namal Rajapaksa is also actively engaged in organizing championship competition between the youth and Sri Lanka Army (SLA) personnel in Jaffna penisula, giving away shields and medals in the name of his father President Mahinda Rajapaksa, educational activists in Jaffna said.
They added that Namal Rajapaksa's publicized interest in the development of the North is just an eyewash and that none of his pledges has been fulfilled.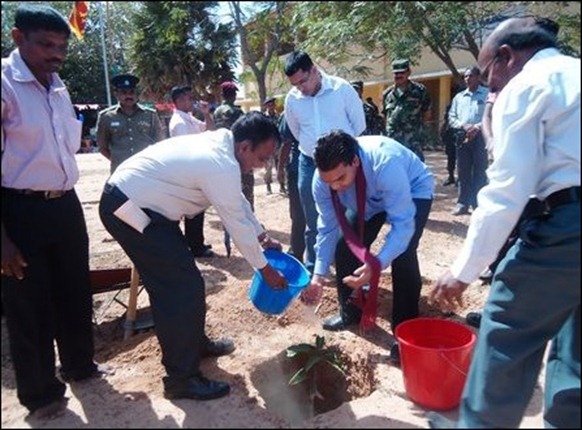 (For updates you can share with your friends, follow TNN on Facebook, Twitter and Google+)