Sri Lankan Cabinet lifts bar on third term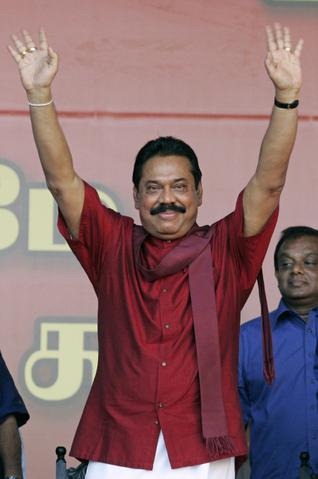 The Sri Lankan Cabinet on Monday approved changes to the 1978 Constitution, including an amendment that clears the path for President Mahinda Rajapaksa to seek a third term in office.
Reforms to the Constitution introduced by the former President, J.R. Jayewardene, have long been on the agenda of both the major parties in Sri Lanka. However, till now neither could push through the changes due to lack of the required two-thirds majority in the 225-member Parliament.
Threshold reached
In the April 2010 general election, the alliance led by Mr. Mahinda Rajapaksa managed to secure 144 seats in Parliament. Crossovers and pledges of support from the opposition, including the eight-member Sri Lanka Muslim Congress (SLMC) helped the government reach the mark.
The main opposition party, the United National Party, had expressed opposition to the removal of the bar on the third term.
The debate over constitutional amendments has centred on the powers of President, Parliament and devolution of powers to the provinces as a measure to resolve the ethnic conflict. It is not immediately clear if the proposed amendments include empowerment of the provinces.
Sri Lanka Freedom Party general secretary and Minister Maithipala Sirisena told a news conference here the reforms which were approved by the Cabinet would be presented to Parliament on September 8 and debated for two days.
(For updates you can share with your friends, follow TNN on Facebook, Twitter and Google+)