'EU should coordinate powers to bring justice to Eezham Tamils'
While powers and countries like Norway, preoccupied with geo-strategy and 'development', ignore the fundamentals of the crisis in the island, the European Union should work towards convincing and coordinating them in bringing political justice to Eezham Tamils, said 62-year-old Jegatheeswaran Arunachalam, an Australian national who witnessed the war in Vanni to its end. The EU, consisting of old nations that have gone through the gravity of national question in history, is in a better position to grasp appropriate solutions, he said. "As an immediate action, the EU should send a fact finding mission that includes members of the diaspora, and it should work for an internationally guaranteed situation for the diaspora to independently reach out its kith and kin in the island", Jegatheeswaran, now on a Walk for Justice mission across Europe with two fellow activists, told TamilNet Friday.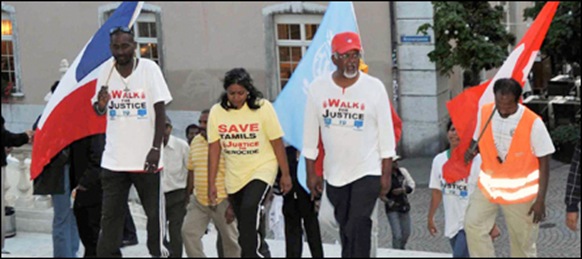 Walk-For-Justice: [L-R] Mr. Vinoth from France, Mrs. Thevaki Kumar from Switzerland and Mr. Jegatheeswaran Arunachalam from Australia.
MP3: T. Nirojanan, the SCET coordinator of Walk-for-Justice, talks to TamilNet (Tamil voice/ 2.5MB / MP3)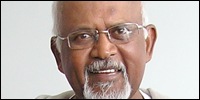 Mr. Jegatheesaran, a humanitarian activist who had been working among the displaced civilians in Vanni till 18 May 2009, walked through the dead bodies of civilians to reach an internment camp.
On 16 May 2009, he witnessed senior LTTE members K. V. Balakumaran, Yogaratnam Yogi, Karikalan and his wife, who is a medical practitioner, and Poet Puthuvai Rathnathurai, leaving the war zone towards Vadduvaakal and bid them farewell near Mu'l'livaaykkaal hospital.
He, along with two fellow Diaspora Eezham Tamils, Thevaki Kumar, a 36-year-old mother of two from Switzerland and Vinoth, a 48-year-old father of two from France, are on the Walk-For-Justice mission for the past 28 days, from Geneva across four countries in Europe towards Brussels.
The mission follows the awareness-raising walk by Sivanthan, a British Tamil youth, who walked from London to United Nations in Geneva for 29 days beginning from July 23, the Black July Day marking the pogrom of 1983.
Mrs. Thevaki Kumar, who walks along with Jegatheeswaran, said she took part in the campaign to raise awareness on the injustices being carried out by the Sri Lankan military against Tamil women in the occupied land of Tamil nation.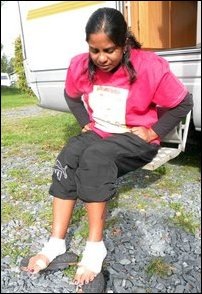 The walk-for-justice campaign has received widespread support from the diaspora Tamils as well as from the wider community in Europe, according to Thilakararajan Nirojanan, a Switzerland-based Tamil, who is coordinating the campaign on behalf of Switzerland Council of Eelam Tamils (SCET).
The sympathetic reception to the Walk-For-Justice mission seen particularly in Belgium, a country having unique experience of national question, was very touching, said Jegatheeswaran.
Several members of the diaspora youth, even coming from many remote places in Europe, have participated in the campaign, walking along with the three-member team.
Mr. Jegatheeswaran was captivated by the hope and confidence in the diaspora youth. He said that he was encouraged by seeing Eezham Tamil students of different fields of studies to have deep motivation in building their nation and homeland.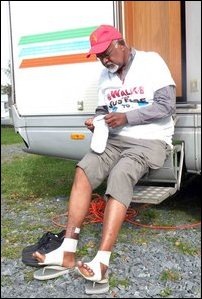 The three-member team would complete its walk on 26 September on the memorial day of Thileepan, who died in 1987 while on fast-unto-death, demanding justice from the Indian government in the release of detainees by Colombo, in the prevention of Sinhala colonisation and in the removal of SL forces occupying educational institutions.
Annai Poopathy from Batticaloa also died in her fast-unto-death mission in 1988, making similar demands.
The present situation, brought out by the abetment of the international community, is several times worse, said Mr. Vinoth.
Seven Tamil youths in Germany have also decided to bicycle from Brussels to Berlin on Thileepan's memorial day. A British Tamil youth has already started on a similar mission in UK from Liverpool to Westminster on Thursday.
Meanwhile, S. Saravana Kumar from Thenee in Tamil Nadu, has started to walk from Mathurai to Chennai in support of the Walk-For-Justice in Europe.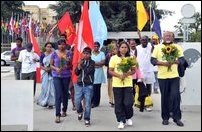 On Wednesday last week, the three-member team handed over an appeal to Ms. Jean Lambert MEP, the chair of the South Asia delegation in the European Parliament in Strasbourg, France, where they were warmly received.
Jegatheeswaran, Thevaki Kumar and Vinoth have walked for 8 days in Switzerland since 28 August, a distance of 241 km, and arrived in France 4 days ahead of the schedule.
In France, they walked more than 180 km in 9 days.
By Friday evening, the team had walked 150 km in Belgium. The police in Belgium were assisting them with care, especially taking into consideration the age of Jegatheeswaran.
A rally is being organized in Brussels on Monday 27 September and diaspora Tamils are expected to come in buses from several European countries to take part in the rally.
An appeal would be handed over to the European Union urging immediate humanitarian action and political justice against Tamil genocide.
"Decades of genocide, intensified now in multifaceted ways by the Sri Lankan state, cannot be simply reduced only within the ambit of war-crimes," Mr. Jegatheeswaran said.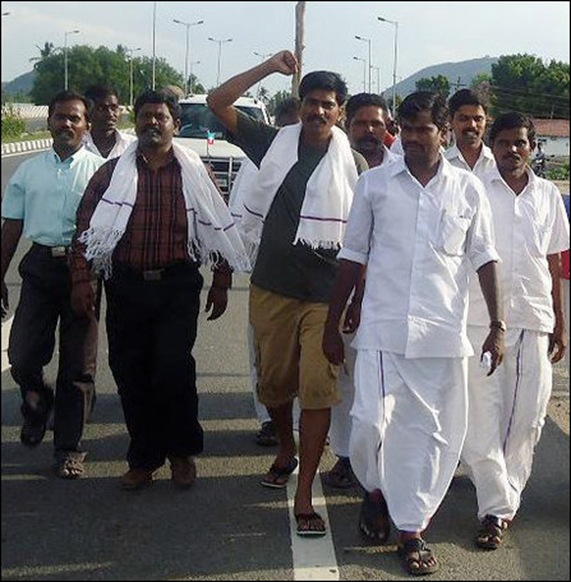 Walk-For-Justice in Tamil Nadu, from Mathurai to Chennai, by activist Saravana Kumar
(For updates you can share with your friends, follow TNN on Facebook, Twitter and Google+)