Amnesty to begin campaign on SLA execution of Trincomalee students
With the fifth anniversary of the massacre of five Tamil students in Trincomalee beach by the Sri Lanka Army (SLA) soldiers approaching on January 2nd, Amnesty International (AI), the human rights watchdog has embarked on a postcard campaign "to use this case as an example of the ongoing lack of accountability in Sri Lanka," according to the U.S. Director of Amnesty Jim McDonald. AI researchers plan to use the campaign as the focus of a broader effort to highlight the need for an independent international investigations into Sri Lanka's war crimes.
Post-Trinco-massacre photo album
PDF: TAG Report: Trincomalee executions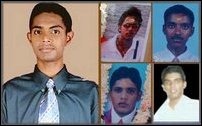 "AI members around the world will be asked to send the postcards to their own governments before the end of this year, asking those governments to support an independent international investigation on Sri Lanka. The action is meant to complement the ongoing petition to Ban Ki-moon about an international war crimes investigation in Sri Lanka," Mr McDonald said in a communication to the AI members.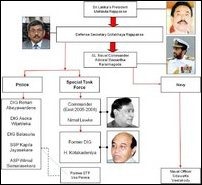 The names and the date of birth of the five students killed on 2nd January 2006 in Trincomalee, a big harbor town under the control of and heavily garrisoned by the Sri Lanka security forces are:
Manoharan Ragihar 22.09.1985
Yogarajah Hemachchandra 04.03.1985
Logitharajah Rohan 07.04.1985
Thangathurai Sivanantha 06.04.1985
Shanmugarajah Gajendran 16.09.1985
US-based pressure group Tamils Against Genocide (TAG) submitted an affidavit containing the personal testimony of Dr Manoharan, the father of Ragihar, one of the five high school students shot dead in execution style in Trincomalee, and two detailed reports of evidence collected on the killings by a Rights Group whose members are in self-exile due to threat to their lives, as record of evidence to the Dublin war-crimes tribunal hearing in January 2010.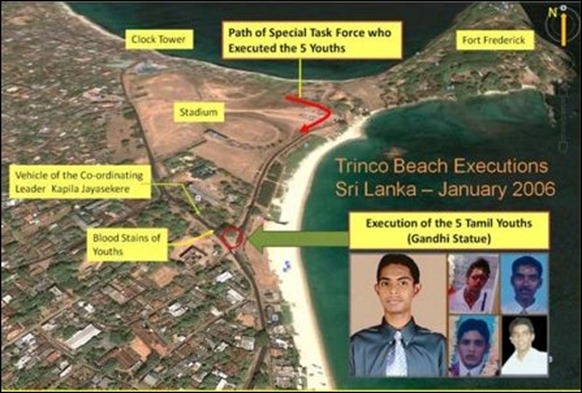 (For updates you can share with your friends, follow TNN on Facebook, Twitter and Google+)