BRITISH PRIME MINISTER CALLS FOR AN INDEPENDENT WAR CRIMES INQUIRY IN SRI LANKA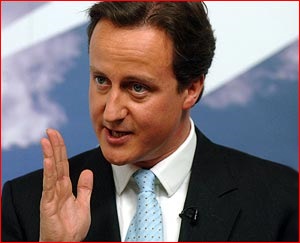 David Cameron made clear today that given the serious allegations and alleged evidence that continues to surface in relation to war crimes during the closing weeks of the civil war in Sri Lanka an independent investigation was necessary.
The issue was raised with him by Siobhain McDonagh MP during Prime Ministers Questions. Photos which emerged last week are said to show a massacre of Tamils. The Sri Lankan External Affairs Minister, G.L. Peiris, rejected this evidence as fraudulent. Previously a video, apparently showing government troops summarily executing Tamil men, was examined by the UN Special Rapporteur on summary and extra-judicial executions. His analysis found the evidence credible and strongly suggests the video is authentic.
Ms McDonagh MP also raised concerns over the role of the British PR firm Bell Pottinger, who have been employed by the government of Sri Lanka to rehabilitate their image. They are paying Bell Pottinger in the region of £3million per year – this does not sit well with the fact that the British government have provided Sri Lanka with £13.5m over the past 2 years in humanitarian funding. The Prime Minister has previously spoken of the 'urgent need to shine the light of transparency on lobbying.'
-Lankanewsweb-
(For updates you can share with your friends, follow TNN on Facebook, Twitter and Google+)