Britain reiterates support for independent inquiry into Sri Lanka war crimes
British Prime Minister David Cameron Wednesday reiterated his government's support for an independent inquiry into war crimes committed during the closing stages of Sri Lanka's protracted war. Mr. Cameron comments on his government's stance, made in response to a question from opposition MP Siobhian McDonagh, come a week after similar comments by British Foreign Secretary William Hague in the wake of his meeting with his Sri Lankan counterpart, Prof. G. L. Peiris.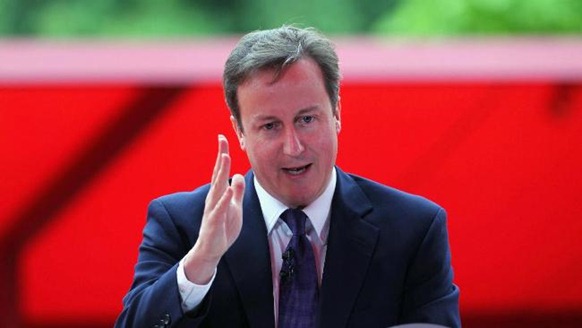 During the weekly Prime Minister's question time at Westminister, Labour MP McDonagh asked: "As a former PR man would the Prime Minister agree with me that no matter how much Bell Pottinger tries to spin the Sri Lankan government that the demands for an international, independent war crimes tribunal intensifies as more evidence of alleged assassinations and civil rights abuses come out".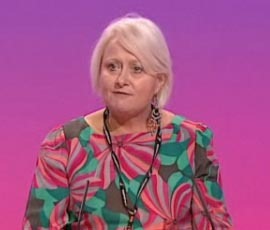 Ms. McDonagh's question elicited a chorus of approval from the packed House, in an otherwise acrimonious PMQ session.
Mr. Cameron replied: "I think the Honourable lady makes a fair point. We do need to see an independent investigation of what happened. Everyone has read the papers and seen the T.V. footage, but we need an independent investigation to work out whether what she suggests is right".
The chairman of the All Party Parliamentary Group on Tamils (APPG-T), Mr. Lee Scott MP (Conservative), welcomed the British government's position.
"I absolutely agree with the Prime Minister. The statement by the Foreign Secretary last week clearly shows that the coalition government is serious about finding a permanent and fair political solution to [Sri Lankan] conflict," he said.
"In my view, an independent international inquiry is an important first step."
In a press statement issued by Britain's Foreign and Commonwealth Office (FCO) on October 20, Foreign Secretary William Hague was quoted as saying "the political settlement needs to address the needs of all Sri Lanka's communities".
"The Foreign Secretary discussed the work of the Lessons Learnt and Reconciliation Commisson with Professor Peiris and hoped that it would engage with the UN Panel of Experts," the statement further said.
"The Foreign Secretary stressed the need for Sri Lanka to have a credible and independent process to address allegations of violations of international humanitarian and human rights law during the conflict."
"He hoped that Sri Lanka would show clear commitment towards democracy, human rights law and freedom of the press," the FCO statement said, adding: "the two Ministers also discussed wider bilateral relations and areas of common interest."
Meanwhile, a spokesperson for the Global Tamil Forum (GTF) welcomed the British government's reaffirmation of support for an independent inquiry.
"It is clear that there is continuity in Britain's policy on accountability for war crimes, despite the change in government early this year," he said. "In that sense Sri Lanka is a litmus test of international community's commitment to the International Humanitarian Law, as well as the principles of democracy, good governance and, in particular, human rights."
Referring to Sri Lanka's hiring of the British PR firm, Bell Pottinger, the GTF spokesman noted the contradiction between Colombo paying the firm £3million per year, whilst at the same time receiving £13.5m over the past 2 years in humanitarian funding.
(For updates you can share with your friends, follow TNN on Facebook, Twitter and Google+)