Argentina: a possible forum to prosecute war criminals
In a notable reversal of roles Judge María Servini is taking steps, to litigate in Argentina's Courts, cases of torture, murder and disappearance of Franco's political opponents during Spain's Civil War between 1936 and 1939. Such probes supported by universal jurisdiction, have long been exercised in Spain by the mercurial Judge Baltasar Garzón, whose case against Chilean General Augusto Pinochet in 1998 helped lead to the undoing of amnesties that had protected dictators. With Spain's judicial system imposing constraints on filing such cases, Argentina might become a suitable forum to bring charges against alleged war criminals in other parts of the world hiding behind the cover of diplomatic immunity, or by keeping UN silent using the support of other rights violator nations.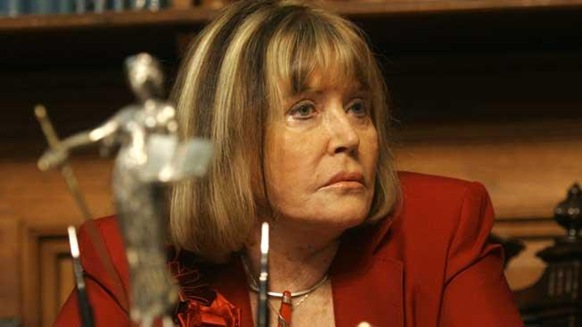 Argentinian Judge, Maria Servini
The three cases filed in Argentinian courts are the civil war shooting deaths of Spanish citizens Severino Rivas, Elías García Holgado and Luis García Holgado, and Argentine Vicente Garcia Holgado.
The plaintiffs want the Argentine courts to expand the case to include any murders and disappearances committed by Franco's forces between July 17, 1936, the day before Franco's military turned against Spain's Republican government, and June 15, 1977, when Spain held its first democratic elections following the dictator's death in 1975.
Máximo Castex, one of the lawyers involved, told the Associated Press that by alleging genocide and in some cases crimes against humanity, many other cases involving Argentines whose relatives were killed in Spain will likely be added. He also predicts a flow of Spanish citizens travelling to Argentina seeking to add their names as plaintiffs.
The core issue in this case was whether Argentinian courts have jurisdiction under the principle of universal jurisdiction which, the plaintiffs will argue, is implicit in Article 118 of the Argentinian Constitution.
Article 118 provides that a special law will determine the place of trial for crimes against the ius gentium (law of nations), which were committed outside the borders of the Nation.
According to the claimants, this requirement is met by law 26200, or the International Criminal Court Statute Implementation Law (ICC Statute), passed on 13 December 2006, which grants jurisdiction to the Argentinian Federal Courts to try crimes of the competence of the ICC (Article 5).
Article 3(d) provides that the law applies to cases where jurisdiction is provided by international treaties to which Argentina is a party.
A spokesperson for Tamils Against Genocide (TAG), a US-based activist group, told TamilNet, "This is an interesting development. Universal jurisdiction is a hard hurdle to cross, and progress of the above cases underscores that Argentinian laws support universal jurisdiction for egregious crimes. If, in addition, the Court permits non-Argentinian plaintiffs, then Argentina opens up the possibility that the same forum can be used by expatriate Tamils, whose family members are victims, to file charges against Sri Lanka officials for war crimes, and crimes against humanity."
TamilNet: 29.10.10 Argentina: a possible forum to prosecute war criminals
(For updates you can share with your friends, follow TNN on Facebook, Twitter and Google+)