"Sri Lanka asked to ensure progress in housing displaced Tamils"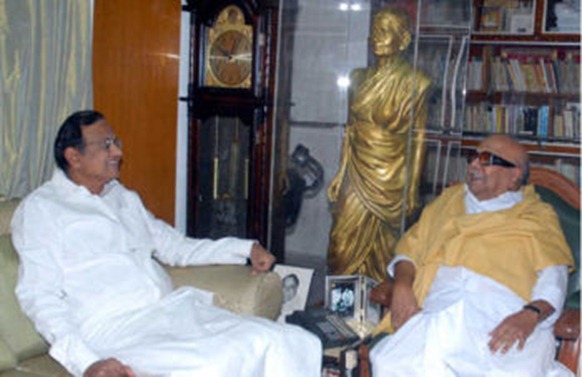 The Union government has impressed upon Sri Lankan president Mahinda Rajapaksa to ensure considerable progress in the construction of houses for internally displaced Tamils in Sri Lanka, Union Home Minister P. Chidambaram said on Saturday.
Emerging from a meeting with Chief Minister M. Karunanidhi, the Home Minister told reporters that the project of building houses for 50,000 persons had progressed to some extent.
Mr. Rajapaksa, during his trip to New Delhi that took place after the previous meeting between Mr. Chidambaram and Mr. Karunanidhi, had assured the government that the work would resume once the [northeast] monsoon was over.
On reports of arrest of fishermen by the Sri Lankan government, Mr. Chidambaram replied that nine fishermen were arrested this year and one fisherman of Tamil Nadu died.
On caste-wise census, the Union Minister, who sent a reply to the Chief Minister in late October in response to Mr. Karunanidhi's letter to Prime Minister Manmohan Singh in August, reiterated that the enumeration of castes would begin in June 2011 and would be completed by September 2011, keeping in view the schedule of the general elections in four States, including Tamil Nadu.
[The Union Home Minister's reply was released to the media on Saturday.]
(For updates you can share with your friends, follow TNN on Facebook, Twitter and Google+)