50,000 gather in London to remember Tamil Eelam Heroes
Around 50,000 Eezham Tamils congregated on Saturday in London to pay homage to the Maaveerar (heroes) who laid down their lives in fighting for the liberation of Tamil Eelam. Similar gatherings proportionate to the population of Eezham Tamil diaspora were noticed in the other European capitals. 9,000 congregated in one of 8 localities in France and 7,000 at Fribourg in Switzerland, where local organisers noticed a new vigour of uprising. Meanwhile, the BBC in London cut a pathetic figure by featuring a report of a BBC Tamil Service staff, reporting: "Why Sri Lankan Tamils won't remember war dead this year". The BBC Tamil Service in recent years has become a mouthpiece of war crimes accused Colombo and the establishment abetting it from New Delhi, observers said. The subversive game is played manipulating the unjustified continuation of the tag of 'terrorism' in UK, they further said.
The BBC report by its Tamil Service staff Swaminathan Natarajan was insulting in tone in using terms like 'insurgents' to those who laid down their lives for the liberation cause of their nation well over three decades, and in highlighting the desecrations of the agents of Colombo, a London Tamil activist told TamilNet.
Heroes Day homage events are observed in several cities of Europe, Canada, Australia and the USA.
In Oslo, where 5,000 Tamils reside in the city region, more than 3,000 attended the Maaveerar Day, even when the temperature was as freezing to -12°C
Tamil diaspora youth in Canada have organised homage-paying congregations in several parts of the country. Saturday's homage event is being held in circulation at Markham Fair Grounds north of Toronto. Unable to manage the crowd, the event is held in four sessions associated with impressive cultural programmes.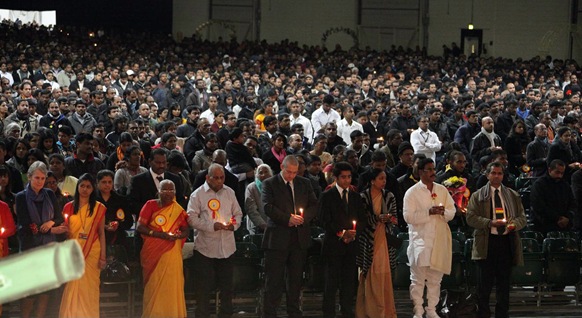 A section of the participants at Tamil National Remembrance Day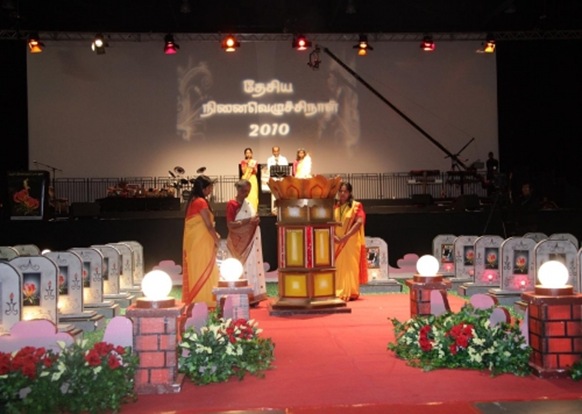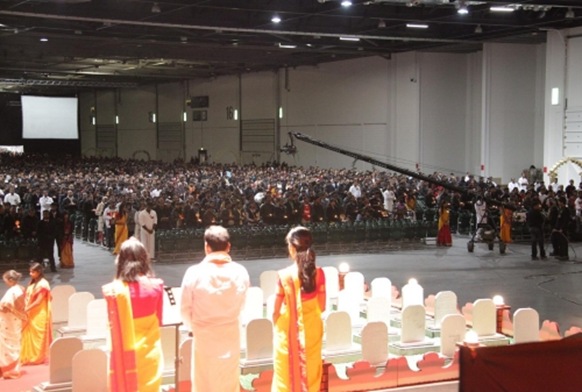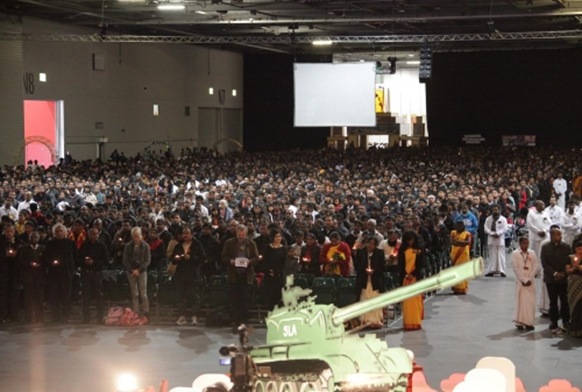 London: Tamil National Remembrance Day 2010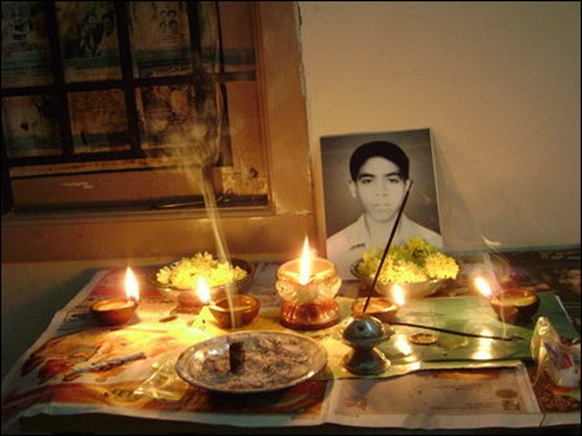 Homage paid in silence under oppressed circumstances inside a house at a locality in the NorthEast on Saturday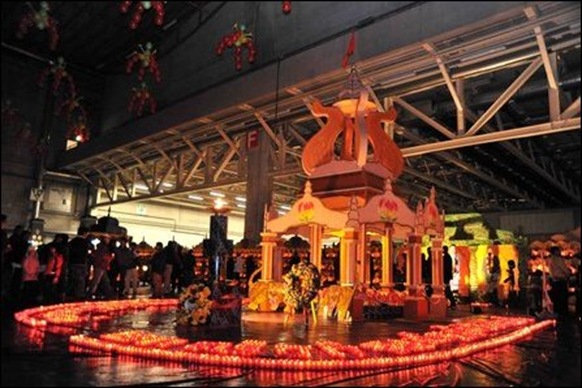 Swiss Tamils stand in queue to pay homage to Tamil Heroes
(For updates you can share with your friends, follow TNN on Facebook, Twitter and Google+)