This is a struggle for all of us: Vikramabahu tells Heroes Day congregation
Tamils were killed by successive Sinhala chauvinistic governments and at last but not the least by the Mahinda regime. Not only Tamils but also thousands of Sinhala youth who were sent for aggression in the Tamil homeland and attack Tamils died in an alien land. The misery created among the Sinhalese will also show its reaction in future. This is a struggle for all of us. Yes, we have gone through defeat. Now we have to get up and fight to overthrow this chauvinistic military regime to have democracy in the land, said Dr. Vikramabahu Karunaratne, Secretary of the Nava Sama Samaja Party (NSSP), who was a star speaker at the Maaveerar (Heroes) Day gathering in London, Saturday. The event attended by more than 50, 000 diaspora Tamils paid homage to the heroes who laid down their lives fighting for the liberation of Tamil Eelam.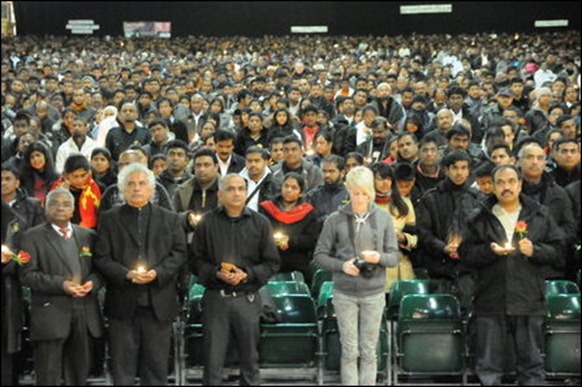 Speaking to the massive gathering of the Tamil diaspora in London, Dr. Karunaratne pointed out that even the JVP and Sarath Fonseka who contributed to Colombo in the war against Tamils are now suffering.
The thrust of his speech was overthrowing the chauvinistic military regime.
For the rehabilitation of the Tamil land his idea was rebuilding civil society and civil administration. In this respect and for the release of political prisoners his party has agreed to work with the British Tamil Forum (BTF), he said.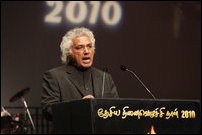 Dr. Karunaratne was talking about his close association with Mr. B. Nadesan, the LTTE political head, Mr. Kumar Ponnampalam and the TNA parliamentarians Mr. Raviraj and Joseph Pararajasingham, whose lives were taken by the Sri Lankan state. He also said that 24 members of his party lost their lives for the cause of self-determination and autonomy of Tamils.
Dr. Karunaratne in his speech said that Mr. Nadesan had been a member of his party long back and he had talked to him even two days before his killing.
In fact, on the same day, Mr. Nadesan also contacted TamilNet and suggested that leaders like Dr. Karunaratne should be encouraged by Tamils. This was the last conversation TamilNet had with Mr. Nadesan.
Dr. Karunaratne for a long time was defending the self-determination of Tamils. But there was no mass response from the Sinhalese just as there was no mass response or trust among the Tamils on the leftist movements of the South.
Perhaps there was no clear working programme or guarantee on dividends for the masses to mobilise in the spirit of siblings.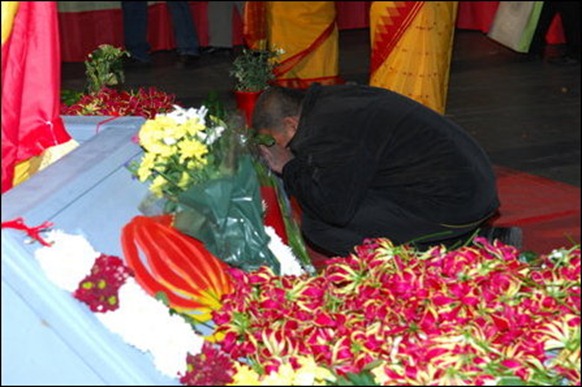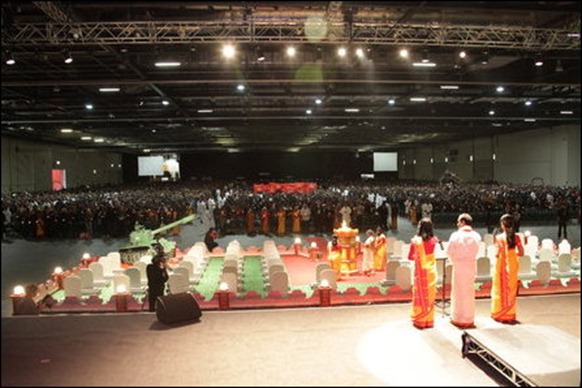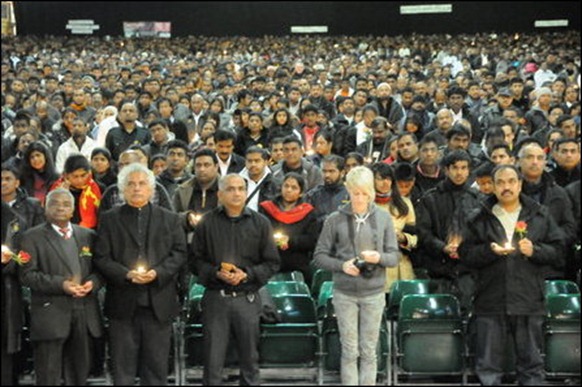 (For updates you can share with your friends, follow TNN on Facebook, Twitter and Google+)