SL First Lady's Xmas in Jaffna cancelled
As most of the local priests and Christians in Jaffna were not interested in participation, the programme of Mahinda Rajapakasa's wife Shiranthi Rajapakasa presiding over an Xmas fete in Jaffna as its chief guest was cancelled. However, Buddhist monks, Sinhalese visitors and some Muslim religious leaders who were brought from the south for this purpose, along with military personnel in Jaffna, celebrated Christmas at the Methodist Church in Jaffna on Saturday. Since Shiranthi Rajapaksa didn't come Mrs. Imelda Sugumar, the Government Agent of Jaffna, joining religious representatives, released 'peace doves' on the occasion.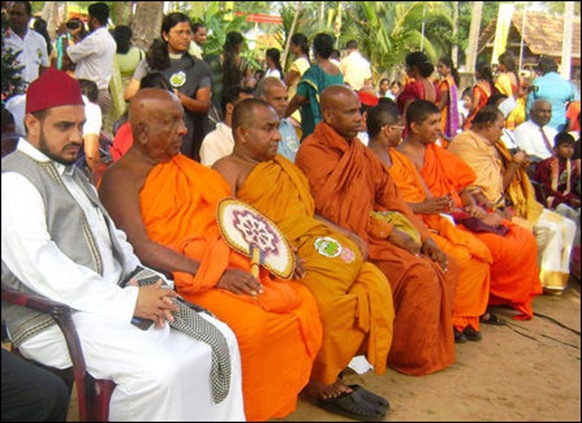 It was a government-organized function and earlier it was announced that the Sri Lankan First Lady would be the chief guest.
Most of the local Christian priests and Hindu priests boycotted the function. The public also was not there. But the military was present in large numbers.
According to a member of the Jaffna Bishop House, such extravaganza was questionable when people are suffering under oppression.
Representatives of a Hindu Forum commented that the way such functions are conducted at this time would only increase frustration among the people and will never help religious harmony.
The function was titled 'Namma ooril naththaar' (Christmas in our place) and the phrase itself was not in Jaffna Tamil (Namma is not a standard usage in Jaffna).
(For updates you can share with your friends, follow TNN on Facebook, Twitter and Google+)