WikiLeaks Cables: Sri Lanka And War-Crimes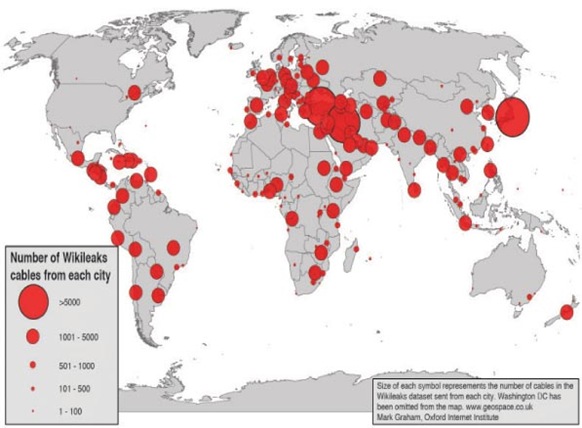 Gosl Complicity In Paramilitary Factions' Human Rights Abuses AMERICAN EMBASSY, COLOMBO
Classified By: Ambassador Robert O. Blake, Jr.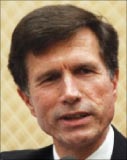 Allegations of government complicity in crimes committed by organised paramilitary groups have mounted in the last year. Paramilitaries such as the Liberation Tigers of Tamil Eelam (LTTE)-breakaway Karuna group and Eelam People's Democratic Party (EPDP) have helped the Government of Sri Lanka (GoSL) to fight the LTTE, to kidnap suspected LTTE collaborators and to give the GoSL a measure of deniability. The GoSL, which denies any links to paramilitary groups, has recently touted its efforts to improve its human rights record, such as the re-publication of procedures on arrests and detentions and the appointment of a 'One-Man Commission' to investigate reported disappearances (ref C). However, these efforts so far appear aimed more at improving Sri Lanka's image abroad and have yet to produce concrete improvements in the human rights situation. Outside the capital, the incidence of human rights abuses has continued, including extrajudicial killings, abductions, child trafficking, extortion, and prostitution. President Rajapaksa's government, strapped for cash, has cut direct payments to paramilitaries initiated by former President Kumaratunga and instead turns a blind eye to extortion and kidnapping for ransom by EPDP and Karuna. While many of the charges against the government have been made in public fora, a growing number of trusted embassy contacts, often at personal risk, have described in detail the extent of the GoSL's involvement with paramilitary groups.
Sri Lanka: Tamil Tigers Siphon Off Part Of International Relief Funds
AMERICAN EMBASSY, COLOMBO
Classified By: Ambassador Robert O. Blake, Jr.

Allegations of government complicity in crimes committed by organised paramilitary groups have mounted. In late May, PolOff met the XXXXXXXXXXXX described the LTTE's complete control of all activities that take place in Tiger-controlled territory, including forced conscription and the use of the Tamil Rehabilitation Organization (TRO) to extract money from XXXXXXXXXXXX. XXXXXXXXXXXX also criticized the Sri Lanka Monitoring Mission's (SLMM) complacency in the face of coercive techniques the LTTE employs to maintain control of its Northern stronghold. On June 8, after meetings with representatives from UNICEF, UNHCR and the World Food Program to discuss how these organisations fund projects operating in the Vanni, Emboffs confirmed that in some circumstances INGOs are required to work with TRO to accomplish their project goals.
-
Doctors Recant Eyewitness Accounts Of Civilian Casualties
AMERICAN EMBASSY, COLOMBO
Classified By: Charge D'Affaires James R. Moore

The five doctors who worked inside the final conflict zone (the government-declared 'no-fire zone') and who released accounts of the situation and the numbers of killed and wounded civilians there, gave a press conference on July 8. The doctors said they were "pressured" by the LTTE to release the casualty figures during the fighting and that in reality the number of killed and wounded civilians was much lower. Many international observers doubt the veracity of this 'confession' and casualty figures from other sources are inconsistent with the numbers given by the doctors at the press conference. Some have said the doctors were told they must make this sort of statement or be prosecuted for assisting the LTTE. It is not known if they will in fact be released soon, but it appears they have been treated relatively well while in detention. There is some concern for their safety if the doctors are in fact released.
-
Sri Lanka War-Crimes Accountability: The Tamil Perspective
AMERICAN EMBASSY, COLOMBO
Classified By: Ambassador Patricia A. Butenis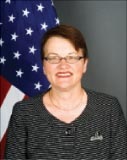 There have been a few tentative steps on accountability for crimes allegedly committed by Sri Lankan troops and civilian officials during the war with the LTTE. President Rajapaksa named a committee to make recommendations to him on the US incidents report by April and candidate Fonseka has discussed privately the formation of some form of 'truth and reconciliation' commission. Otherwise, accountability has not been a high-profile issue – including for Tamils in Sri Lanka. While Tamils have told us they would like to see some form of accountability, they have been pragmatic in what they can expect and have focused instead on securing greater rights and freedoms, resolving the IDP question and improving economic prospects in the war-ravaged and former LTTE-occupied areas. Indeed, while they wanted to keep the issue alive for possible future action, Tamil politicians with whom we spoke in Colombo, Jaffna and elsewhere said now was not time and that pushing hard on the issue would make them "vulnerable."
Doctors From No-Fire Zone Released On Bail

AMERICAN EMBASSY, COLOMBO
Classified By: Charge D'Affaires James R. Moore

The release of the four doctors is a welcome step by the GoSL, but clearly they remain under investigation by the CID and now also are potentially under threat of abduction or extrajudicial killing. Post will continue to monitor the situation very closely, but for now the doctors appear to want to maintain as low a profile as possible, without undue attention brought to them either in Sri Lanka or internationally.
(For updates you can share with your friends, follow TNN on Facebook, Twitter and Google+)