Sri Lanka deploys army against pricey vegetables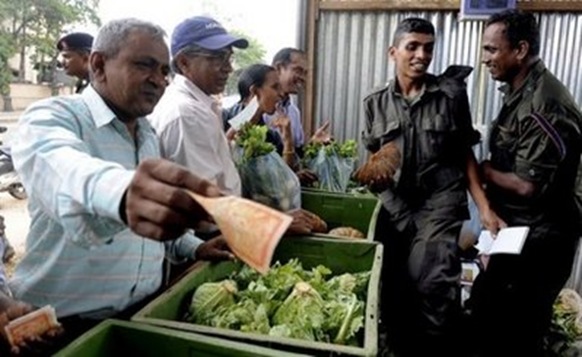 Sri Lanka's army opened a chain of food stores on Friday that will sell produce at low prices and be manned by troops formerly deployed in the island nation's civil war.
Fifteen unnamed shops opened will offer low-priced produce bought directly from provincial farms in a move designed to cut out middlemen and lower costs for consumers.
Vegetable prices have climbed in Sri Lanka since October after a freakish spell of heavy rains disrupted supplies and destroyed crops, forcing the country to reply on imports to meet shortfalls.
"It is a community assistance project to sell low-priced vegetables to consumers and to assist the government to bring down the cost of living," Major General Ubaya Medawala told AFP.
The government information department said the move was aimed at eliminating "middlemen and the black market mafia".
The military is already deployed to run a string of small food kiosks along a main road to the island's former war zone as the country looks for ways to deploy its large armed forces after the end of fighting.
(For updates you can share with your friends, follow TNN on Facebook, Twitter and Google+)