Rajapaksa denies firing by Sri Lankan Navy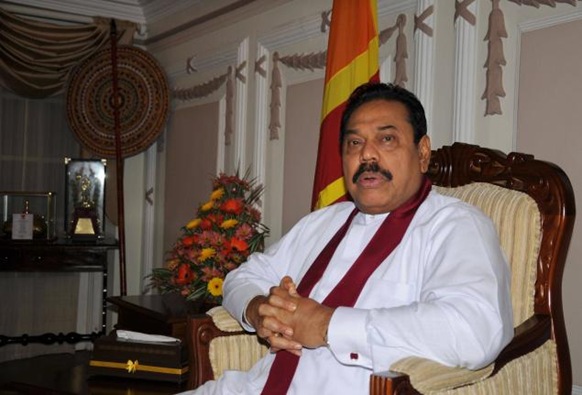 Sri Lankan President Mahinda Rajapaksa on Friday denied that the Navy had attacked Indian fishermen, resulting in one death. According to media reports, the incident took place on January 12 off Pudukottai. Fishermen accused the island Navy of having opened fire on them.
In a breakfast chat with foreign correspondents at his Temple Trees residence here, Mr. Rajapaksa said the Navy was not involved. Asked whether Prime Minister Manmohan Singh had spoken to him about the incident, Mr. Rajapaksa replied in the negative.
Asked if Colombo would take action if it was proved its security forces had a hand in the incident, he said that despite the preliminary investigation establishing that the Navy had no role, he had asked the Navy Commander to conduct a thorough investigation. Discussions were under way to prevent such incidents. "We have had arrangements earlier but these will have to be revised given the new peaceful situation in Sri Lanka," the President said.
On High Commissioner Prasad Kariyawasam being summoned by the Indian government, Mr. Rajapaksa said New Delhi had the right to do so and even Colombo would take similar action in such situations.
"We do not have any problem with that," the President said.
The Navy's chief of operations, Commodore Neil Rosayro, said the incident occurred well within Indian waters.
"The sea is very shallow in these areas and the positions of all our ships are monitored by land-based and other equipment. This is in the open and anyone can check," he told The Hindu, denying that the Navy was to blame.
In the past the two Navies discussed coordinated patrolling and even carried it out for a while.
"But the problem is when 300-400 of Indian fishing boats come into the Sri Lankan waters, what can we do," he asked.
(For updates you can share with your friends, follow TNN on Facebook, Twitter and Google+)