Congressman renews call for international investigations into Sri Lanka war crimes
Democratic Congressman Edward J. Markey of Massachusetts during a floor speech at the House of Representatives Tuesday, called for an independent investigations into alleged war crimes in Sri Lanka at the end of the 25-year old civil war. "I joined 57 of my fellow Members of Congress in urging Secretary Clinton to press for a UN investigations," the Congressman told the House, adding he is renewing his call now."
Congressional Record Jan 18, 2011
The Congressman said that to achieve lasting peace in Sri Lanka, there should be an independent, international investigation into alleged war crimes.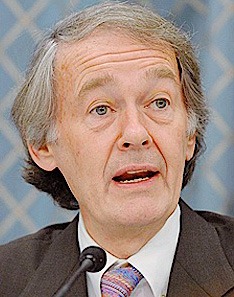 Congressman Markey then read the Boston Globe editorial that appeared on December 29, 2010 titled "Probe both sides in Sri Lanka."
"Videos and survivor accounts strongly suggest that hundreds, if not thousands, of Tamils were stripped naked, had their hands bound behind their backs, and were murdered during the final weeks of the government's war against the Tigers. Yet for reasons of state, neighboring powers India and China show no interest in documenting and punishing such crimes. All the more reason for America to heed the awful truth in Butenis's cable and push for a legitimate UN investigation of war crimes in Sri Lanka," the Boston Globe editorial said in the concluding paragraph.
The Congressional Record is the official record of the proceedings and debates of the United States Congress, and is published daily when Congress is in session.
(For updates you can share with your friends, follow TNN on Facebook, Twitter and Google+)