GAP & SRI LANKA: TIME TO LEAVE!
UK based Human Rights group Act Now re-launched its' 2011 Global GAP pickets last weekend. Act Now has been running throughout last year pickets of GAP stores in conjunction with its' US partners in protest at the company's trading relationship with Sri Lanka.
There are rumors that GAP is considering withdrawing from that relationship i.e. stop importing garments from Sri Lanka? There are a number of companies rumored to be transferring their investments and purchases to alternative suppliers such as Bangladesh. The latter's and other countries products have become more cost-effective since Sri Lanka lost the benefit of the EU's GSP tax concession due to its' poor human rights record.
Act Now Director Graham Williamson said "It is long overdue but GAP should follow through on their unease at trading with a regime that routinely locks up critics and turns a 'blind eye', at best, to numerous 'abductions'. They cannot expect to get away with promoting themselves as ethical without attracting criticism!"
Act Now Director Tim Martin said "The truth about what happened in Sri Lanka in the latter part of the conflict in 2009 will sooner or later come out. Are GAP willing to gamble with their reputation if it is confirmed that the present regime massacred thousands of innocent civilians and resulting in war crimes trials? Well we for one won't hesitate to name and shame those companies that have been paying direct and indirect taxes which helps prop up the regime"
On the Saturday 19th Act Now supporters from up and down the country picketed GAP stores from London to Bristol to Manchester. Act Now will continue to expose GAP's (and other stores) involvement with Sri Lanka until it withdraws from importing garments from Sri Lanka whilst the latter continues to suppress the Tamil community.
End
Attached: Pictures of some of the pickets last Saturday.
For further information, please contact:
Tim Martin, Director, Act Now
Tel: +44(0)7817 504 227
Email: info.actnow@gmail.com
Site: www.act-now.info
Graham Williamson, Director, Act Now
Tel: +44(0)7970 455 445
Email: info.actnow@gmail.com
Site: www.act-now.info
Sockalingham Yogalingam, Asst. Director, Act Now
Tel: +44(0)7948 380433
Email: info.actnow@gmail.com
Site: www.act-now.info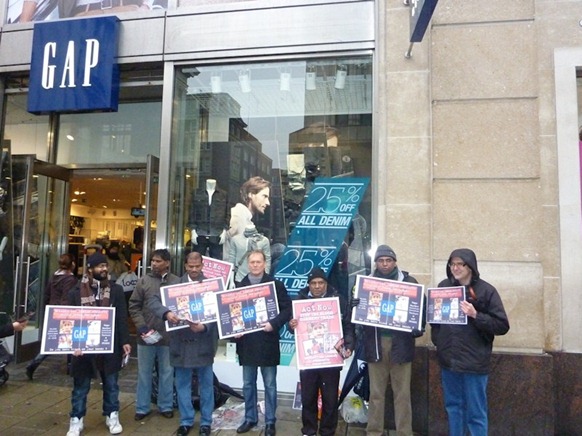 London Oxford street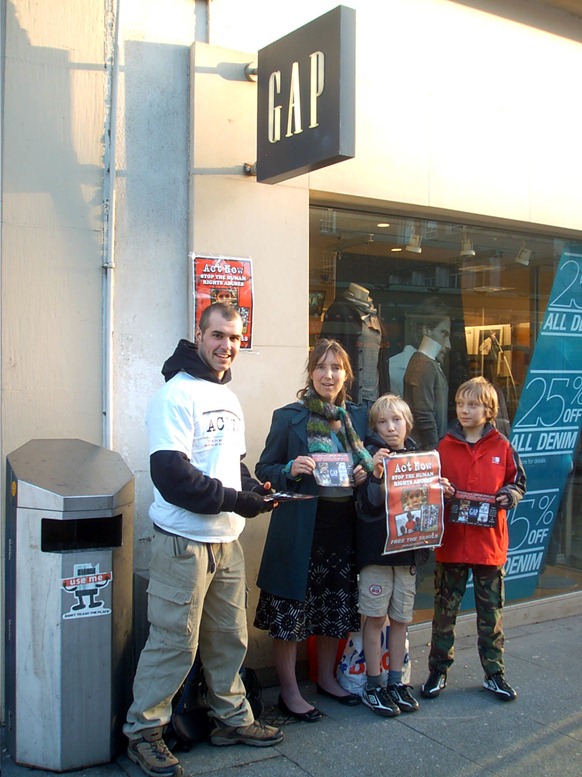 Exeter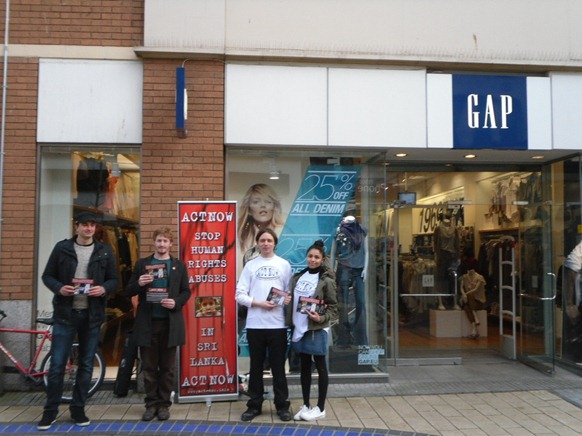 Act Now Boycott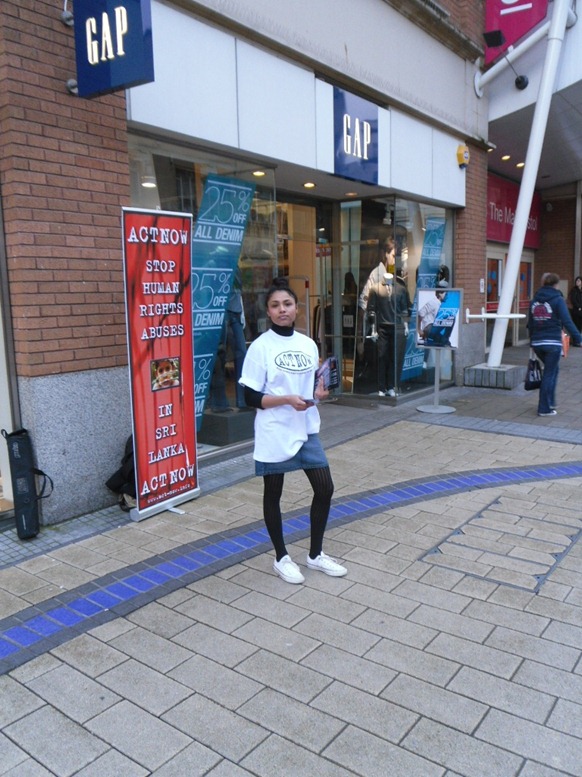 Act Now Bristol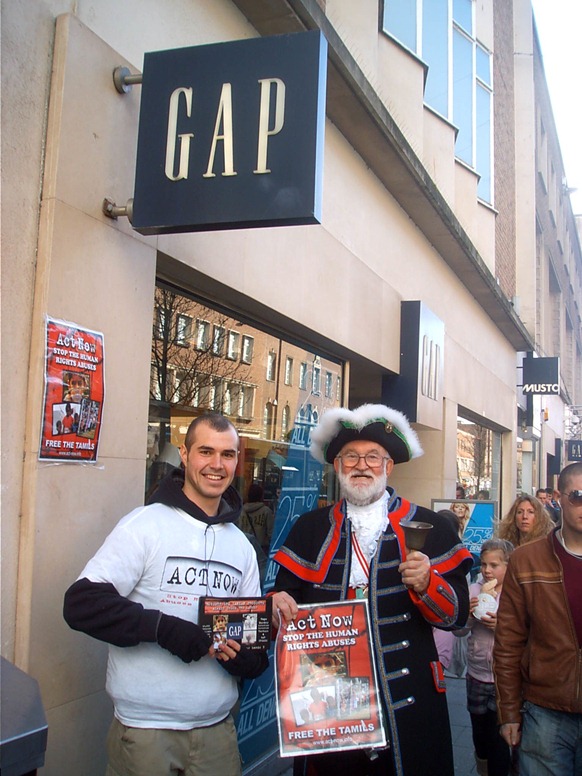 Act Now boycott Feb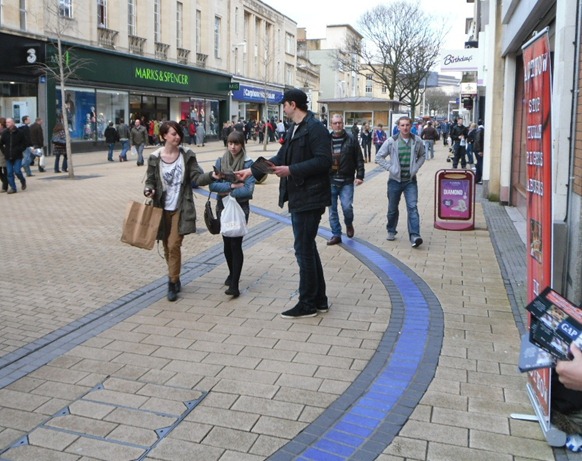 Gap Boycott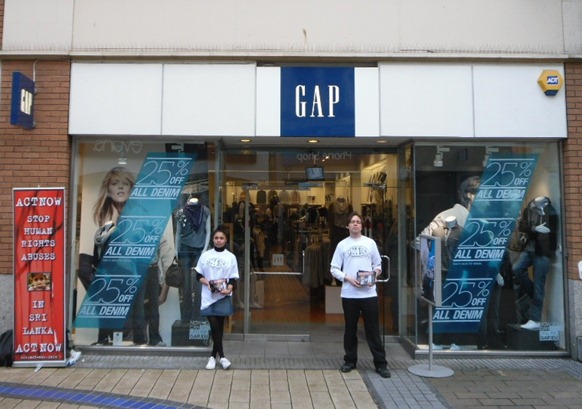 Act Now South West
(For updates you can share with your friends, follow TNN on Facebook, Twitter and Google+)