GENOCIDE IS SIMPLY NOT CRICKET!
Members of the Tamil Youth Organisation (TYO) and human rights group Act Now (AN) protested outside Uxbridge Cricket Ground against the Sri Lankan touring cricket team's first warm-up match on Saturday.
Chants of 'Genocide is simply not cricket!' and 'Sri Lanka go home' greeted cricket goers and the touring team. Over a hundred campaigners descended upon the ground objecting to the appearance of the Sri Lankan national cricket team.
Act Now Director Tim Martin went inside the ground and distributed leaflets explaining why the demonstrators were outside. Tim was eventually escorted from the club grounds by police but not before he got his point of view across to the spectators and media alike!
Campaigners were particularly annoyed that the visit took place after the recent release of the UN Advisory Panel Report revealing the numerous abuses that took place in the early part of 2009. These included the shelling of hospitals and the killing of countless thousands of innocent Tamil civilians in the fighting between the Government and Tamil rebels. Many in the international community are calling for an investigation which may lead to War Crimes prosecutions.
Act Now Director Graham Williamson said "English cricket has a history of boycotting teams whose countries have an appalling human rights record. We recently refused to tour Zimbabwe or of course South Africa of old. Whilst cricket isn't politics Sri Lanka try and use these events to portray themselves as acceptable members of the international community. Whilst they continue to persecute Tamils on that Island they are not and we shall continue to expose their actions to the outside world".
Campaigners vowed to continue demonstrating whilst the Sri Lankan tour continues.
End
14/05/11
Attached: Pictures – Cricket boycott = Demonstrator Tim Martin = Handing out leaflets to spectators and media and escorted out by Police
For further information, please contact:
Tim Martin, Director, Act Now
Tel: +44(0)7817 504 227
Email: info.actnow@gmail.com
Site: www.act-now.info
Graham Williamson, Director, Act Now
Tel: +44(0)7970 455 445
Email: info.actnow@gmail.com
Site: www.act-now.info
Sockalingham Yogalingam, Asst. Director, Act Now
Tel: +44(0)7948 380433
Email: info.actnow@gmail.com
Site: www.act-now.info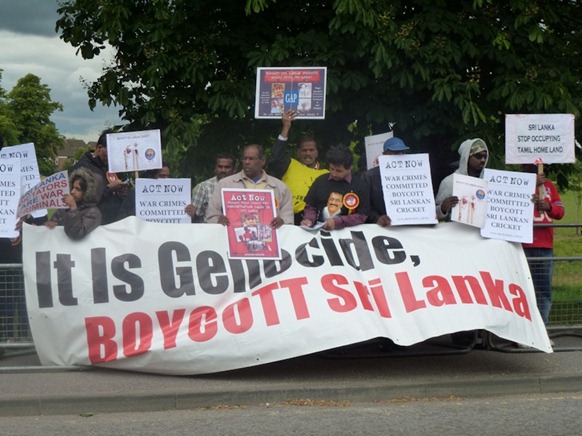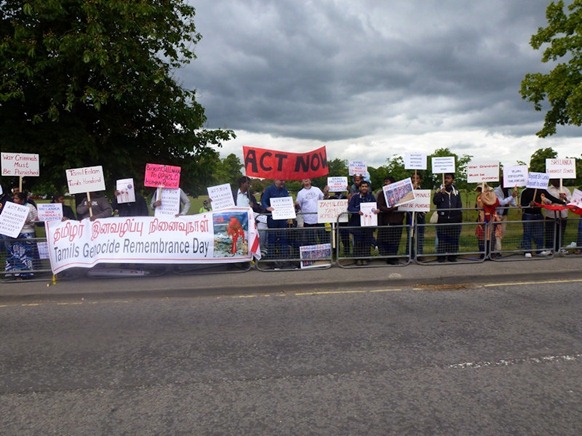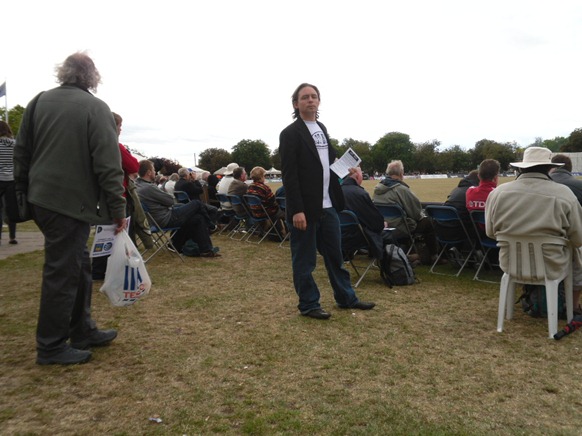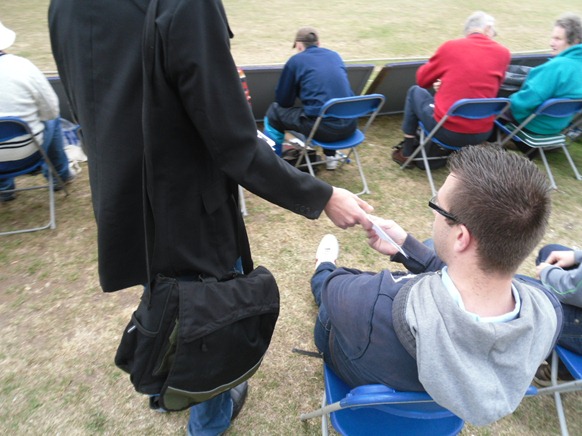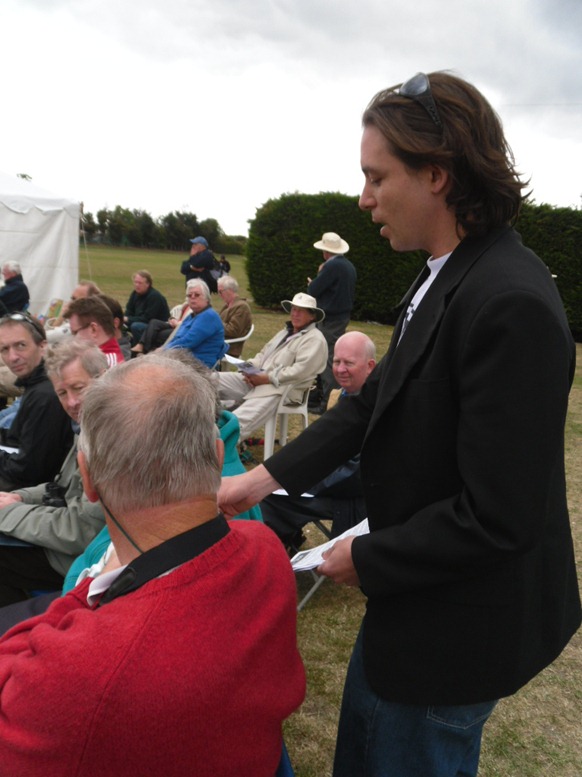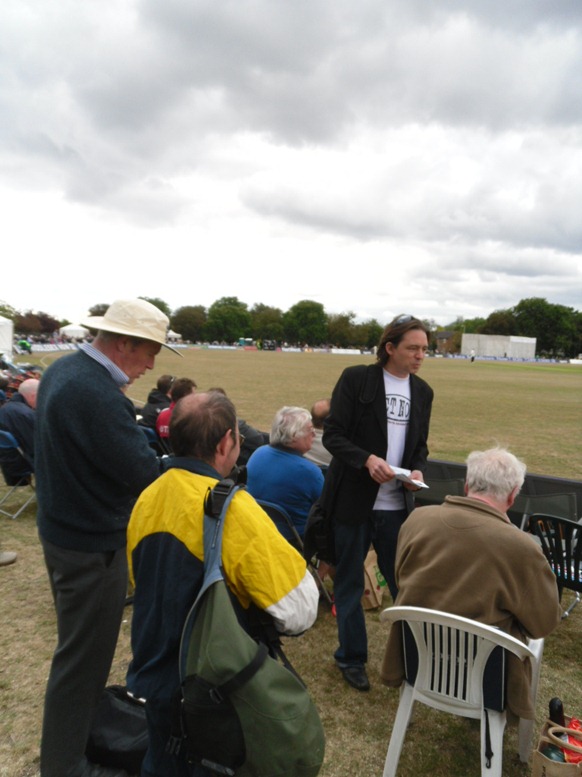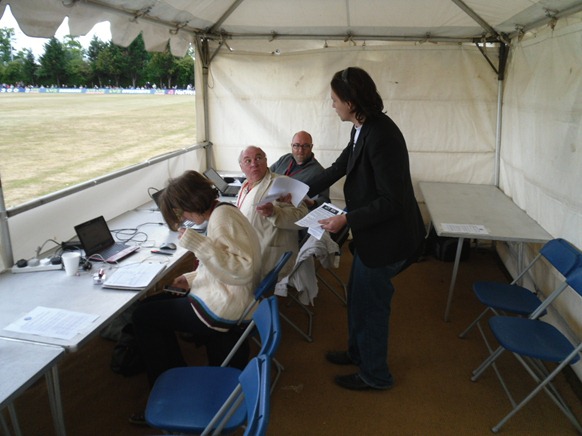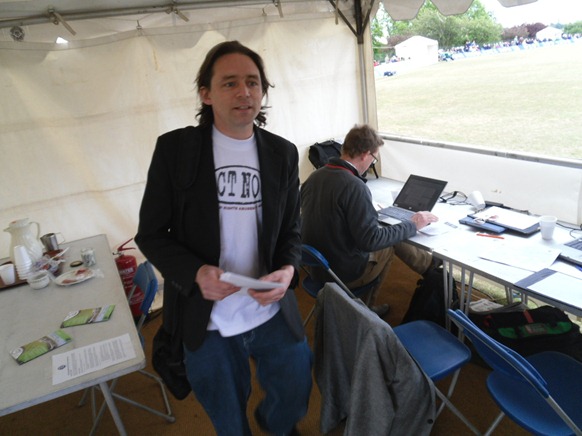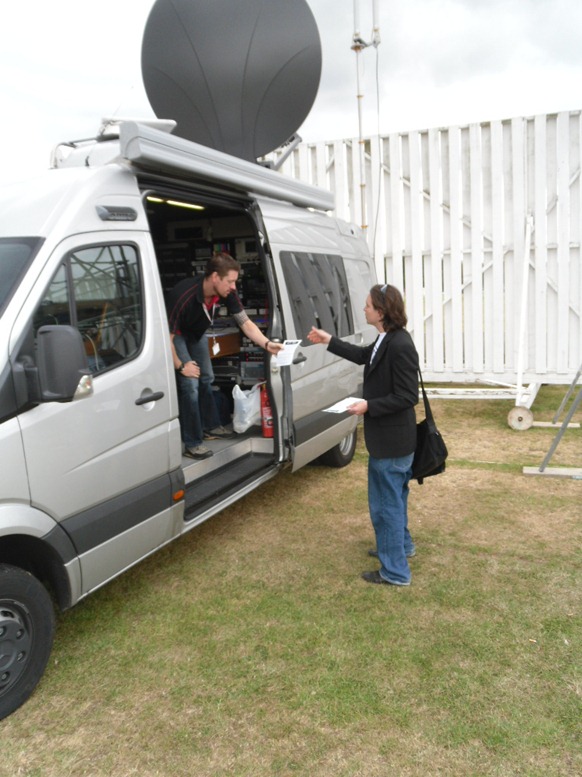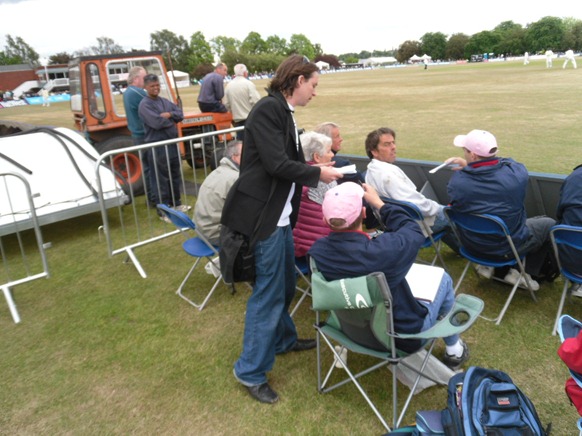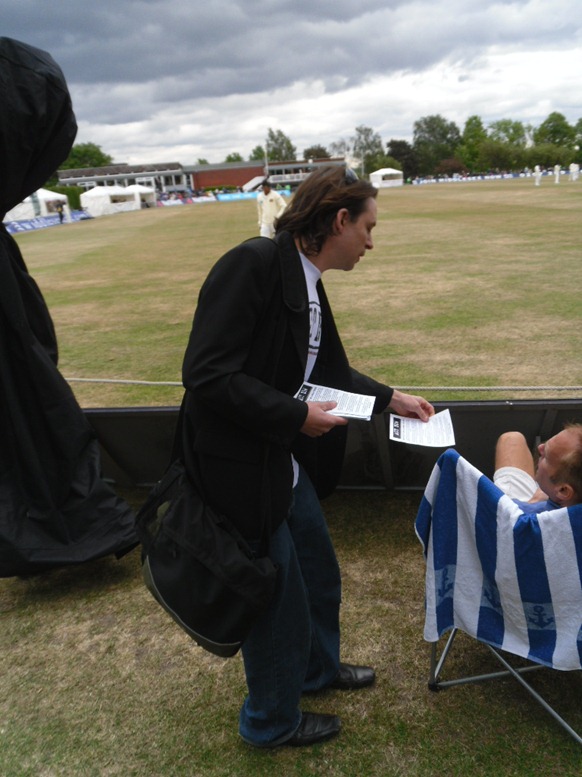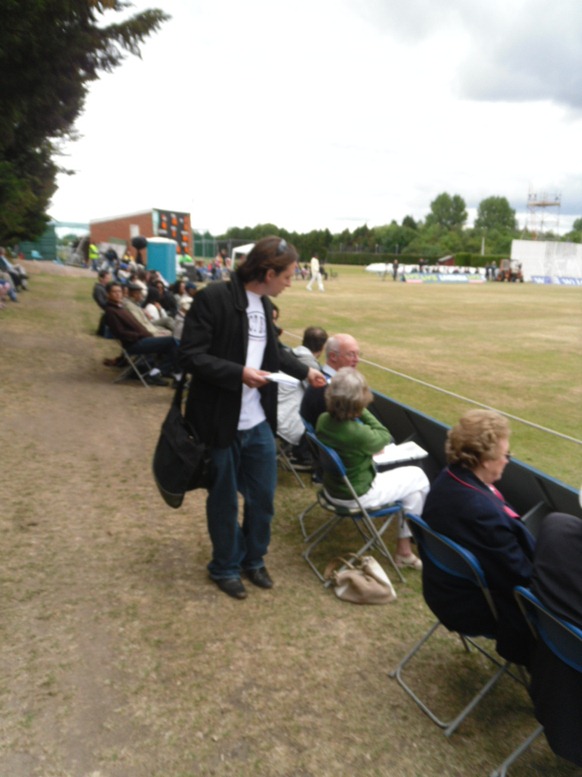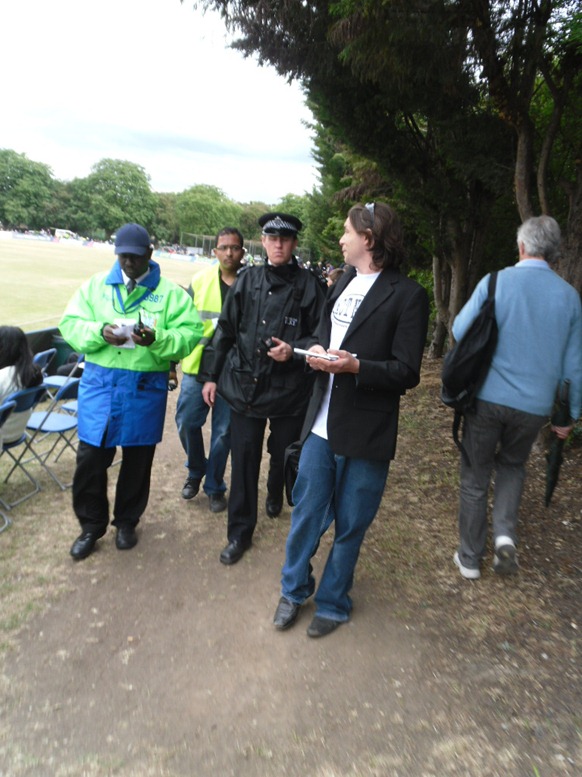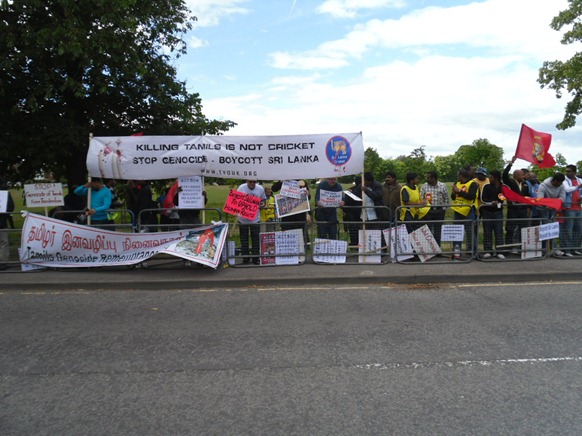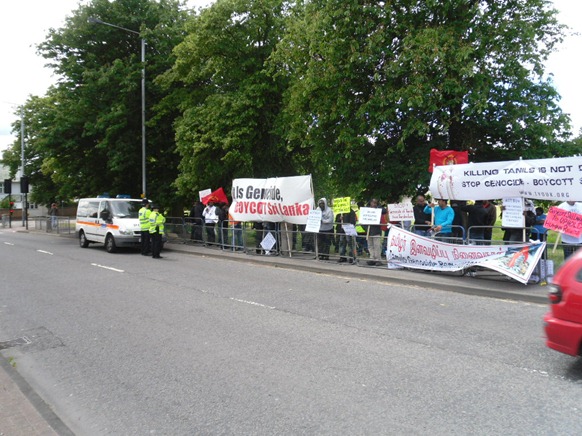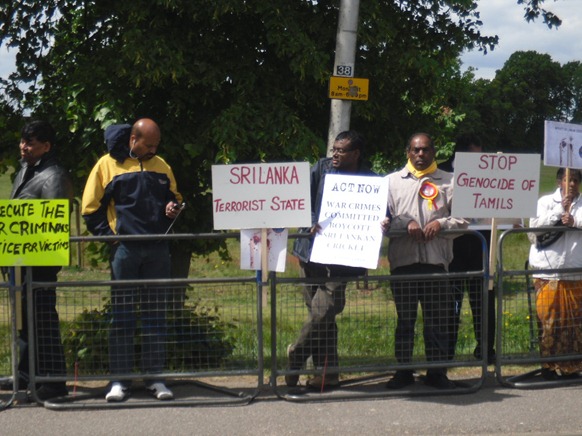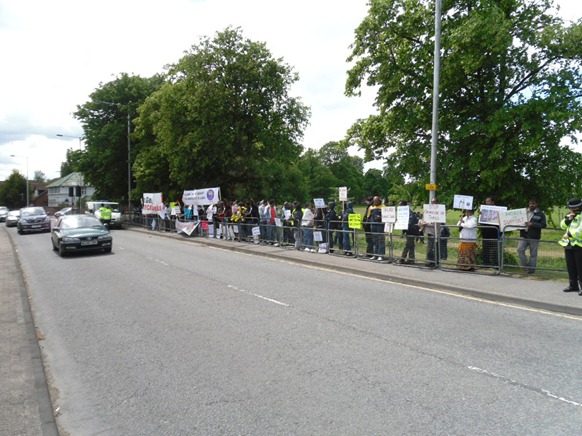 (For updates you can share with your friends, follow TNN on Facebook, Twitter and Google+)