Rajinikanth health scare: What are Rajini's doctors saying?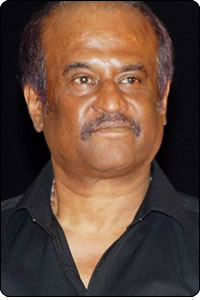 The Rajinikanth Health Scare continues to galvanize people across the state and fans all over the world. Agonized fans who are in a fever of anxiety are flocking to Sri Ramachandra Medical Centre, Porur, piteously begging the staff to allow them just a glimpse of their idol so that they can reassure themselves that he is really alive. For obvious reasons the hospital has clamped down and have religiously enforced their policy on unwanted visitors.
The already fraught situation came to a head when the Superstar was shifted to the Intensive Care Unit on Wednesday, for a closer monitoring of his vital parameters following a procedure he had undergone to drain pleural fluid from his lungs which were causing breathing difficulties. Fresh waves of panic started rippling across his fan base.
Our special correspondent gives us the latest based on a hospital release. Rajinikanth was being treated for respiratory and gastro-intestinal ailments in the hospital. But now the condition has escalated to multiple-organ failure, with his kidneys malfunctioning. Consequently there are elevated Creatinine and Urea levels in his blood causing toxicity plus decreased levels of sodium. The doctors are yet to decide whether to put him on permanent dialysis and as of now he is on haemodialysis, which is a treatment procedure to remove waste products from the kidney and purify the blood in case of renal failure. They are hoping that his kidneys will kick back to normal once the lung condition is completely alleviated.
A team of experts from several departments are keeping a close eye on him, and have reported that he is responding well to the multidisciplinary treatment strategy and his condition is stable.
Rajinikanth health scare: What are Rajini's doctors saying? – Tamil Movie Articles – Rajinikanth | Rana | Latha Rajinikanth | Dhanush – Behindwoods.com
(For updates you can share with your friends, follow TNN on Facebook, Twitter and Google+)