Tamil protestors abused at Sri Lanka-England cricket match
Three dozen Tamils protesting Tuesday evening outside the Oval ground where Sri Lanka played England in the first one day international were taunted by some Sinhala spectators who gloated over the mass killings of Tamil civilians in 2009, until police intervened and moved them on. Earlier in the day a small group of Tamil activists setting up for the protest were spat and sworn at by other Sinhala spectators. Meanwhile, Sri Lankan parliamentarian Sanath Jayasuriya, recalled to his country's team at the behest of President Mahinda Rajapaksa, was dismissed for two runs off four balls, as England won the match.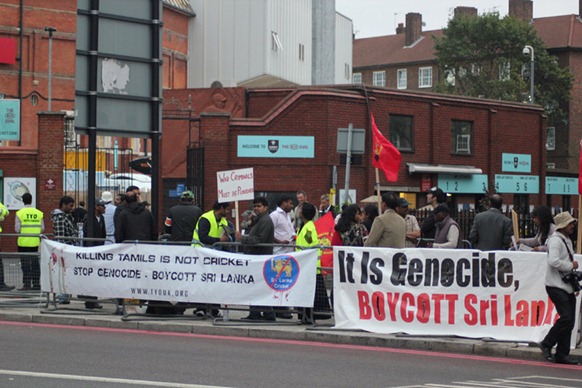 Activists of the Tamil Youth Organisation (TYO-UK) organised Tuesday's protest between 5 and 8 pm as part of their summer-long awareness raising campaign.
Activists and supporters positioned themselves at the entrance to the Oval ground, and chanted slogans, distributed leaflets, and chatted to arriving and departing spectators. Others distributed leaflets to commuters at the nearby Oval underground station.
Some of the Sinhala spectators confronted the protestors outside the Oval's entrance, waving Sri Lankan flags and taunting them over the mass killings of Tamils in 2009. Some remonstrated with police who moved them on.
"They challenged us to come back to Sri Lanka, saying we'd suffer the same fate [as those who killed in 2009]," TYO activist Jegan (one name) said.
Four TYO activists who arrived at the Oval in the afternoon to set up banners and Tamil Eelam flags at the location agreed with police were also confronted by Sinhala youth who spat and swore at them.
"They hung around taunting us and being confrontational until the police arrived. Then they demanded the police take down our banners and flags. The police moved them on," Jegan said.
"In response to their abuse, we hoisted another flag on our main flagpole."
Speaking to reporters towards the end of Tuesday's protest, TYO spokesperson Thusiyan Nandakumar condemned the abuse and thanked police.
"This [abuse] exemplifies the problem faced by Tamils in Sri Lanka, who are unable to protest or otherwise express dissent without suffering reprisals," he said.
"Happily, many other Sinhalese understand the Tamils' protest. As at our previous protests, they have took our leaflets today, as did many England supporters and local residents. We handed out another three thousand leaflets today."
"The police were brilliant. They acted swiftly to move along those making trouble, and upheld our right to protest. On behalf of TYO, I want to express our appreciation," Nandakumar said.
Inside the Oval, despite a sudden thunderstorm that disrupted play, England defeated Sri Lanka by 110 runs.
Sri Lankan cricket legend Sanath Jayasuriya's controversial farewell to his international career ended in disappointing fashion as he made just two runs before being out caught, AFP reported.
Jayasuriya, an MP since January 2010 of Sri Lanka's ruling party, was selected for the one-day leg of Sri Lanka's tour of England following political pressure, reportedly from President Mahinda Rajapaksa to ensure he received a fitting send-off from the international game.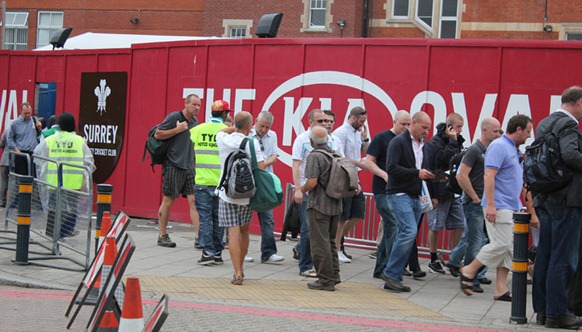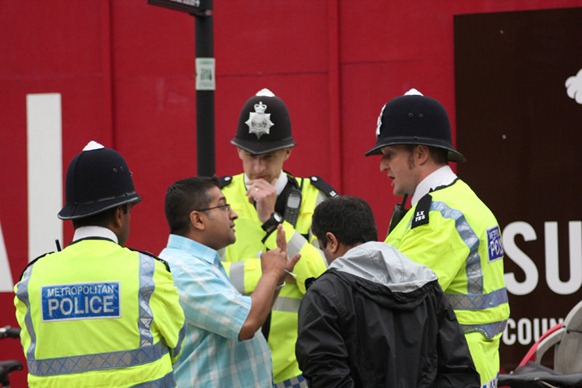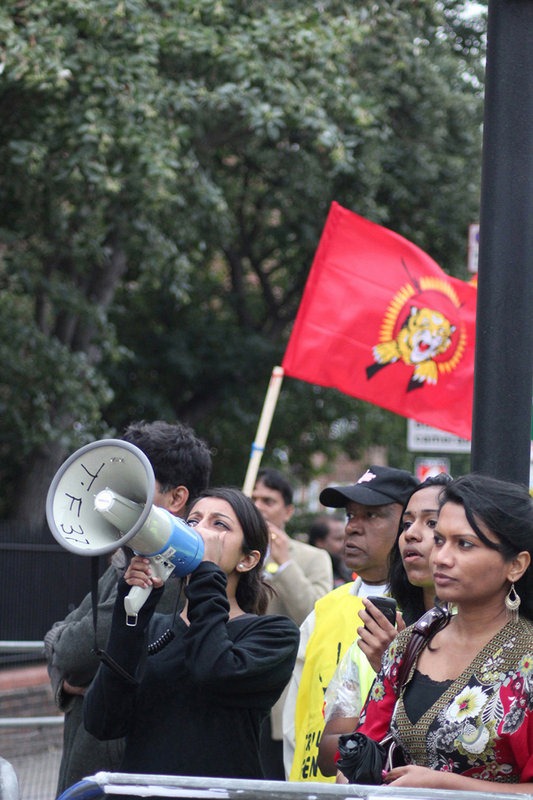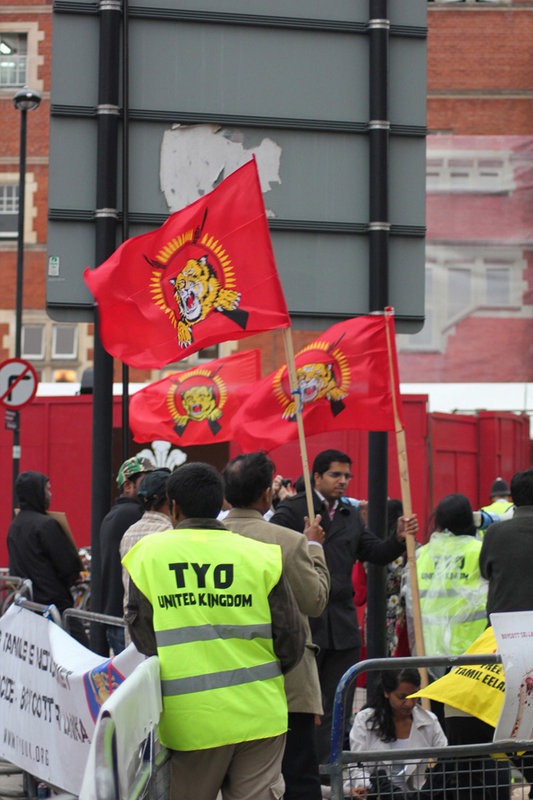 (For updates you can share with your friends, follow TNN on Facebook, Twitter and Google+)