Vaiko distributes DVD on Sri Lanka war crime
(truthdive) MDMK Leader Vaiko is nowadays seen distributing the DVD on War crimes in Srilanka. Last Thursday he was seen distributing the DVDs to students at Loyola College Chennai.
Wherever he goes Vaiko is greeted with cheers and enthusiasm for his unrelenting efforts in achieving Ealem, a Homeland for Tamils. Mr. Vaiko is gaining popularity among students community in Tamil nadu again.
He is going around in spreading the news about the massacre and genocide in Srilanka especially among the student community. Since the Indian Media shamelessly kept mum while those incidents took place in Sri lanka it was the ground work of leaders like Vaiko, Seeman, Pazha Nedumaran, Thamarai, Thamizharuvi Manian which exposed the truth to the people of Tamil nadu.
Apart from these local activities Mr. Vaiko is also going around the world to spread the truth about the war crimes in Srilanka. His selfless and non political activity of fighting for the justice and punishment of war criminals is earning him goodwill from all sections of society.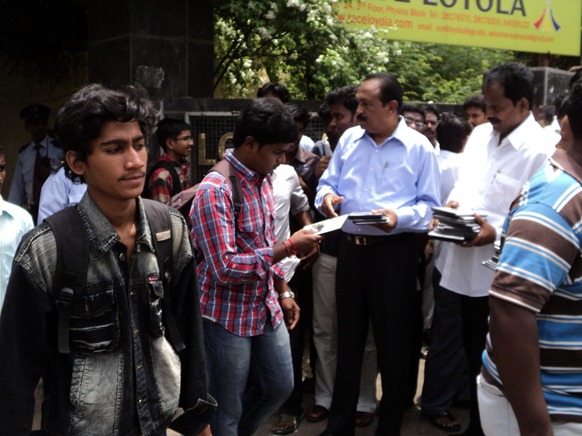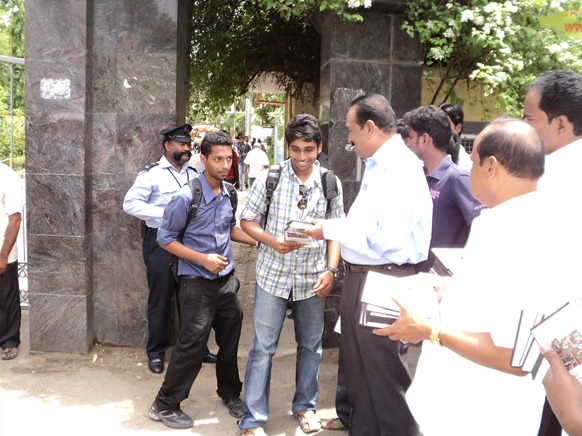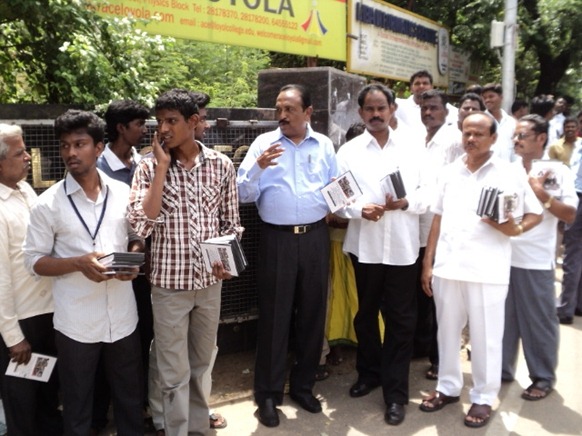 [Full Coverage]
(For updates you can share with your friends, follow TNN on Facebook, Twitter and Google+)