TNA sweeps local polls in Sri Lanka's north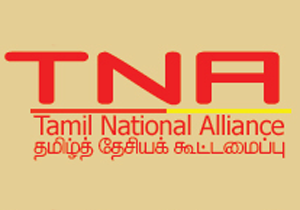 War-battered people in Sri Lanka's Tamil-dominated north voted overwhelmingly for pro-LTTE TNA, handing it 18 seats in local council polls there, while the ruling UPFA of President Mahinda Rajapaksa swept the elections in other parts of the country bagging a total of 45 seats.
The United People's Freedom Alliance (UPFA) registered win in 45 councils out of the 65 that went to polls on Saturday, according to the official results declared on Sunday.
Pro-LTTE Tamil National Alliance (TNA) won 18 councils while their rival Tamil party TULF secured control of two councils in the north, once the bastion of Tigers.
The ruling UPFA dominated by Mr. Rajapaksa's Sri Lanka Freedom Party (SLFP) was able to win control of two councils in the north.
For this, the credit goes to Douglas Devananda, the Tamil minister and leader of the Eelam People's Democratic Party (EPDP), whose party dominates the Jaffna islets of Delft and Velanai, the only councils the ruling coalition could win in the north.
"This was yet another demonstration of President's (Mahinda Rajapaksa's) popularity. The people have for the first time in electoral history recognised the Sri Lanka Freedom Party as a major force in northern politics," Rajitha Senaratne, the Minister of Fisheries, said.
Sri Lankan Tamils in the former rebel heartland of Kilinochchi in the north cast their votes on Saturday to elect a local council representative after more than 25 years.
The local council elections were conducted across Sri Lanka but the focus was on Kilinochchi and Jaffna in the north, where Tamils voted two years after a three-decade war came to an end with the killing of Tiger supremo V Prabakaran.
The main opposition Sinhala parties suffered a drubbing as the United National Party (UNP) and the Marxist JVP could not win any council. The UNP in fact lost three councils which they were controlling.
However Veerasingham Anandasangaree's Tamil United Liberation Front, which was bitterly opposed to the LTTE, was also able to gain control of two councils.
In the South, it was a complete rout of the UNP and the JVP.
Despite the proportional representation system of seat allocation, the ruling coalition has been able to win two-thirds majority in several of the councils in the south.
In terms of the cumulative number of councillors appointed to the 65 councils, the UPFA has won 512 seats with TNA winning 183. The main opposition UNP got 137 seats, JVP 13 and TULF 12.
A total of 2.5 million voters were eligible to vote in the elections held in over 2200 centres nationwide.
(For updates you can share with your friends, follow TNN on Facebook, Twitter and Google+)