Sequel to Headline Today documentary to air tonight
A sequel to the "I witnessed Genocide" Headline Today documentary broadcast Tuesday, labelled "Who killed 40,000 Tamils" is to be broadcast at 7:30 p.m and 9:00 p.m. Wednesday, the Indian TV channel Headline Today announced. As a multi-piece documentary being released under the title "Inside Sri Lanka's Killing Fields," contain eyewitness accounts of mass slaughter, rape, and torture, classified as universal crimes, taken by the news channel's reporter who travelled undercover to Vanni.
Producers said with vehement objections raised by the Government of Sri Lanka, which called the documentaries as "tendentious, unsubstantiated, inflammatory," viewers will be able to judge for themselves the facts of the last phase of the war, and can ascertain the true nature of the cruelty and gruesome murders inflicted on a captive Tamil community.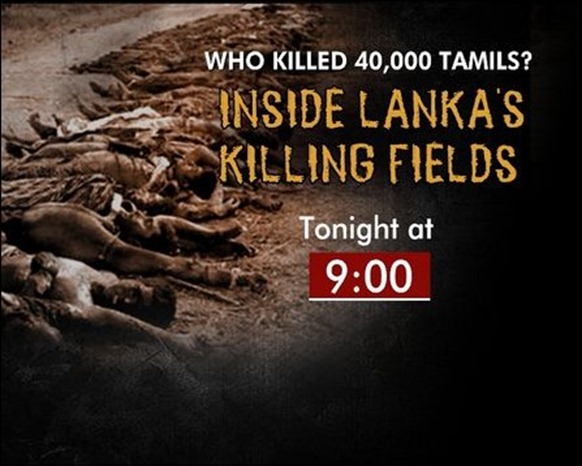 (For updates you can share with your friends, follow TNN on Facebook, Twitter and Google+)