Devil reading from scriptures, Jayalalitha derides Gotabhaya
Verbal feud between Jayalalithaa Jayaram, Tamil Naadu chief minister, and Sri Lanka's Defence Secretary Gotabhaya Rajapakse escalated as Jayalalithaa hit back at Gotabhaya after the latter had asked Jayalalithaa to "mind her own business and not interfere in the internal affairs of Sri Lanka," saying, "Gotabaya claims that there were no war crimes and the reports are false and misleading. The Tamil Nadu resolution on Lankan Tamils is beyond politics," India Today reported. Jayalalithaa said that Lankan defence secretary's statement is like the Devil quoting from scriptures, and added that her government will not rest till the issue of atrocities on Lankan Tamils has got a permanent solution.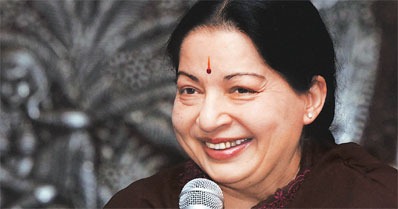 Ms. Jayalalithaa challenged the Srilankan government to agree for an international inquiry on alleged human rights violations, if the government was so confident that such allegations were malicious, BBC reported.
"The Tamil Nadu government will take all measures to ensure that justice is delivered to innocent Sri Lankan Tamils," Jayalalithaa said.
Replying to a calling attention motion, she alleged that thousands of Tamils were killed by the military during the final phase of the war. Jayalalithaa said the Sri Lanka Army even bombed demarcated no-fire-zones and hospitals. Colombo, she alleged, blocked humanitarian aid from reaching the needy.
Jayalalithaa urged the Center not to remain a "mute spectator" and asked the central government to condemn Gotabaya Rajapaksa — younger brother of Sri lankan President Mahinda Rajapaksa — for his remarks aimed at the Tamil Nadu chief minister.
Jayalalithaa's statements further added pressure on the Center to support calls from other Western democracies for an independent investigations into Sri Lanka's war crimes, as the screening of Headline Today's serialized documentary "Inside Sri Lanka's killing fields," revealed eye-witness accounts of atrocities committed by Sri Lanka's troops on Tamil civilians.
Meanwhile, grieving Tamil parents from the former war areas of north and east Sri Lanka, holding pictures of their missing loved ones, demonstrated in the Sri Lankan capital, Colombo, asking what has become of close family members who have disappeared.
(For updates you can share with your friends, follow TNN on Facebook, Twitter and Google+)