Refugees "punished" by cutting water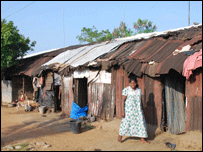 Sri Lanka authorities have cut off water and electricity supplies to Internally Displaced People (IDP) in the Poonthottam Camp in Vavuniya.
The services have been terminated to punish those refusing to leave the camp to resettle in the Vanni, IDPs told our correspondent Dinasena Ratugamage.
The IDPs who came to the camp since the beginning of the war between the army and LTTE have been living there for nineteen years.
Out of sixteen thousand IDPs, one thousand one hundred and sixty three from 183 families refuse to leave the camp on the grounds that they are not provided with the bare necessities to lead a life in Vanni.
Everything destroyed
"There is nothing there and no work. Everything is destroyed by the war. Children born here refuse to go," they told Dinasena Ratugamage.
"If they have built house we can go. They have promised to give only some roofing sheets," another IDP said.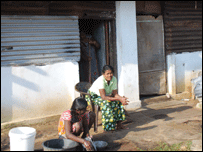 "With our men lost in the war, how can we, women build houses on our own?" asked a war widow.
Students living in the camp have been the worst hit by officials terminating basic necessities.
Thirteen students in the camp are studying for the forthcoming, General Certificate of Education (GCE) advanced level examination while twenty eight are sitting the GCE ordinary level examination.
Students affected
In addition, 53 students preparing for five year scholarship examination.
"They have to use makeshift kerosene lamps to read and write," parents say.
Officials of the United Nations High Commissioner for Refugees (UNHCR) visited the IDPs on Thursday.
An official at the Poonthottam Camp said that this action has been taken as the government plans to resettle them in the Vanni area in the immediate future.
(For updates you can share with your friends, follow TNN on Facebook, Twitter and Google+)