Murugan's daughter appeals to Sonia Gandhi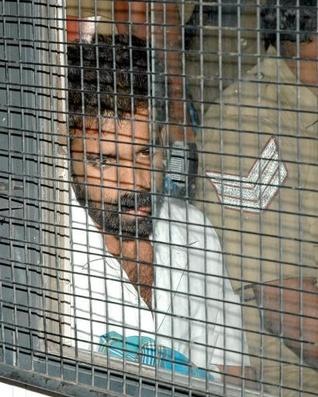 The daughter of Murugan, one of the three convicts on death row for their role in the killing of former Prime Minister Rajiv Gandhi, today appealed to Congress President Sonia Gandhi to intervene and save her father's life.
In a letter, Haritha, who is doing her 2nd year in Biomedicine in a Glasgow University, said "I truly believe my dad is innocent".
Haritha said, "I would like to specially thank Sonia Gandhi as she saved my Mum before. I have lived without my parents for 20 years. It is a pain no one should go through. I hope you understand my feelings. My Dad means a lot to me.
"I truly believe he is innocent. If you could help (to save his life) it would be truly wonderful. I will always remain grateful to you."
Haritha's parents were arrested days after the murder of Rajiv in May 1991.
She was born to the couple -Nalini and Murugan- in prison in January 1992 and has met them only once since then.
As a baby, she was taken to Sri Lanka and grew up under the care of her paternal grandmother.
Haritha's mother Nalini's death sentence was commuted a decade ago after appeals for clemency.
But her father, Murugan, is one of three men still on death row for the murder.
Madras High Court has ordered an interim, eight-week stay on the execution of three killers.
The Tamil Nadu Assembly has passed a unanimous resolution urging the President to reconsider their mercy petitions.
Describing Rajiv's assassination as "one of the most tragic and devastating moments of Indian history," Haritha, in her letter to Sonia said: "I was too unfortunate to be born in a prison and to grow up without the care, affection and warmth of my parents."
She said Priyanka Gandhi and Rahul Gandhi would know the pain of growing without a father.
"The 20 years of life in prison and that too on a death row and the solitary isolation has almost snatched everything from us and all we have is a life in our body and a hope in our heart.
(For updates you can share with your friends, follow TNN on Facebook, Twitter and Google+)