Sri Lanka imposes new anti-terrorism measures
Emergency law comes to an end, but new government regulations prevent detained Tamil separatists from being released.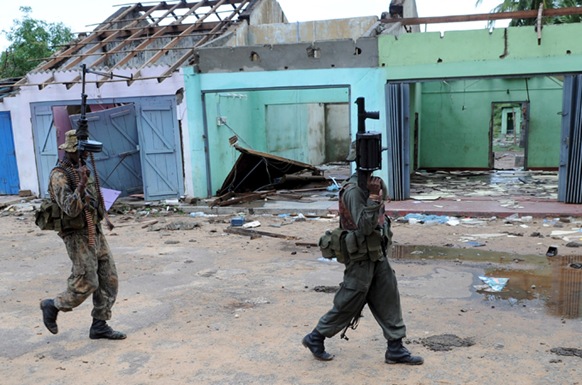 The army said it was awaiting orders on any changes to emergency powers [EPA]
Sri Lanka has lifted its wartime emergency powers and introduced new regulations under the 1978 Prevention of Terrorism Act (PTA), allowing it to keep captured separatist fighters in detention.
The new regulations came into effect on Wednesday, as the state's decades-old emergency law expired on Tuesday at midnight.
Despite the expiration, Attorney General Mohan Peiris said thousands of Tamil separatists detained under emergency laws would remain imprisoned.
"No suspects will be released and there is no change even though the emergency has been allowed to lapse," Peiris told journalists.
The army, which will help enforce provisions of the new security rules, said it was awaiting orders on any changes to emergency powers.
A human rights lawyer said the move to have new regulations had sowed confusion.
"It is not clear why they need more regulations when the Prevention of Terrorism Act is in force," said a human rights lawyer who declined to be named.
Peiris said new regulations under the PTA would ensure that a ban imposed on the defeated Liberation Tigers of Tamil Eelam (LTTE) and a front organisation would continue indefinitely.
UN meeting
When the Tamil Tigers were defeated in 2009, the Sri Lankan government said it was holding about 12,000 members of the LTTE, some of whom have been freed in the past two years.
However, it is not known how many remain in custody.
Emergency laws were first imposed in 1983 when Tamil fighters escalated their violent campaign for an independent state for the island's ethnic Tamil minority.
The laws, which gave security forces sweeping powers of arrest, were renewed on a monthly basis with only brief breaks.
The decision to end emergency rule comes ahead of next month's United Nations Human Rights Council meeting in Geneva which is expected to discuss alleged war crimes during the last stages of the ethnic conflict.
The US has been leading international calls for an investigation into alleged atrocities on both sides as a massive military offensive finally crushed the rebels.
(For updates you can share with your friends, follow TNN on Facebook, Twitter and Google+)