Weiss to address pro-LTTE forum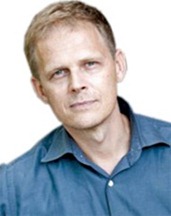 Gordon Weiss, a former spokesperson of the UN Office in Colombo, who is accused of having spoken adversely on Sri Lanka on many occasions, has been invited to attend a forum by Sri Lankans Without Borders, a group headed by former spokesperson Vijy Sappani of the Canadian Tamil Congress, an alleged LTTE front.
Weiss is one of the four speakers at a forum to discuss the 'post war opportunities and challenges in Sri Lanka' at the Ryerson University on September 15.
Asked how ethical it is for a former key UN personality to attend this discussion, which was an attempt to discredit Sri Lanka and influence the moderate diaspora sections and Tamil students in Canada, Prof.Rajiva Wijesinha said, "Weiss is clearly in breach of his obligations, and has been acting with impunity in this regard for a long time."
He said the UN has granted this orally but the Government should seek a written explanation from the UN as to why they have not taken any action against its former spokesperson.
"Weiss' connections with the LTTE networks are not surprising, since he is now their chief weapon, akin to the shrapnel loaded bombs with which they killed civilians when their terrorism was not clandestine."
(For updates you can share with your friends, follow TNN on Facebook, Twitter and Google+)