Jaffna University students agitate against 'grease devils'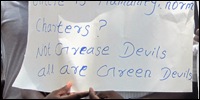 Openly accusing Sri Lanka government and its military for staging the 'grease devil' attacks on Tamils and Muslims of the North and East, and especially their women, the agitating students of the University of Jaffna called upon the International Community to take note of what is happening. More than a thousand students of the university with full support of the Teachers Union and Employees Union of the university staged the demonstration on Wednesday. Even animals resist when they are attacked, but we don't have even that freedom against the cowardice 'grease devils' set by SL government with ultimate intentions of continued genocide, the demonstrators raised voices. It was a major demonstration in Jaffna in the last couple of years, news sources said.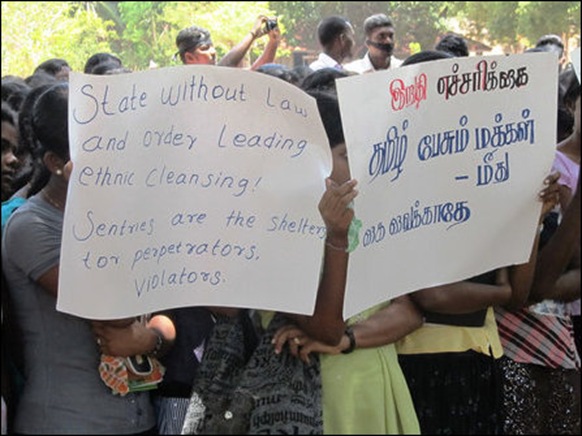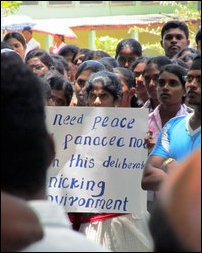 Students of various departments of the university came out of their classes by 11AM Wednesday, assembled inside and demonstrated for an hour. Later they went to the main entrance of the university facing road and demonstrated there holding placards.
The demonstration was participated by both Tamil and Muslim students together and was attended by representatives from the Vavuniyaa campus of the university.
Many students were found with covering their mouths with black cloths.
The demonstrators were openly raising slogans against Gotabhaya Rajapaksa and Sri Lanka Army for staging the 'grease devil' attacks.
Such attacks don't take place in the South. They are specifically against Tamils and Muslims in the North and East, the demonstrators said.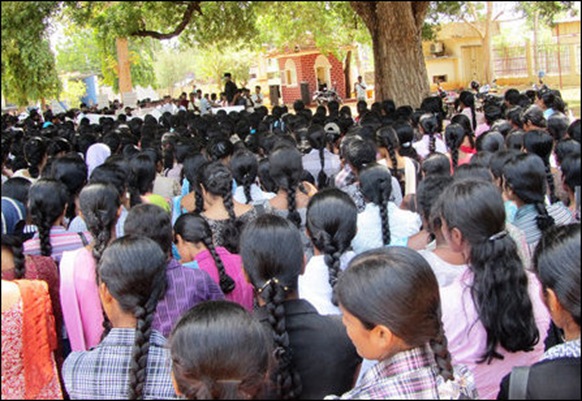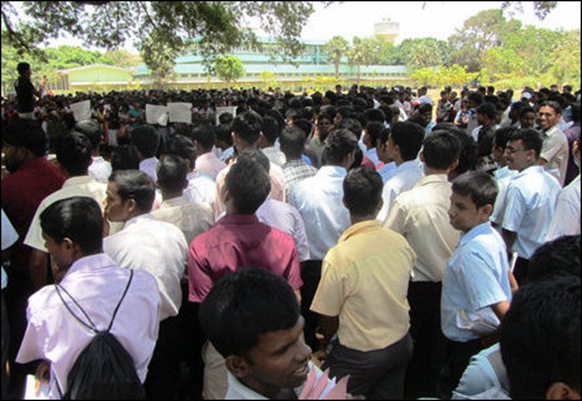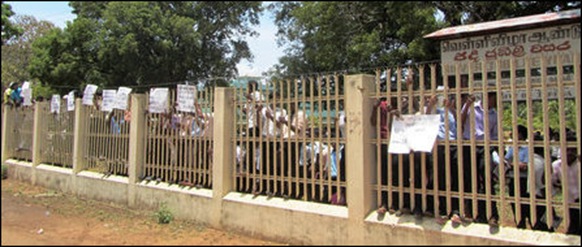 (For updates you can share with your friends, follow TNN on Facebook, Twitter and Google+)