Human rights activists demand Liam Fox stops backing Sri Lanka!
Human rights campaigners from a number of groups including Act Now, Tamil Solidarity and the Tamil Transnational Government (in exile) were out in Nailsea on Saturday calling on the local MP and Defence Secretary, Liam Fox, to support calls for an INDEPENDENT investigation into alleged war crimes in Sri Lanka.  Prime Minister David Cameron and the Foreign Office have already backed that call.
Over 2,500 leaflets were distributed throughout the town and DVD's of the recent Channel 4 documentary 'Sri Lanka's Killing Fields' were also handed out from a stall, highlighting the massacre of at least 40,000 innocent civilians in the latter part of the conflict in Sri Lanka in 2009 and the growing international demands for an independent investigation. The material also criticised Liam Fox for not supporting such an investigation but rather one conducted by the Sri Lankan Government which, they say, is like putting the foxes in charge of a chicken coop!
Support an Independent Investigation!
Locals were asked to sign a letter and/or a petition to Liam Fox asking him to support an independent investigation. Many did so and these will be handed over to Liam Fox's Constituency Office.
Act Now Director, Graham Williamson said "Many Nailsea residents signed our petition and were personally unhappy that their MP hadn't already supported our call. Activists will continue to visit and campaign in various parts of the constituency (North Somerset) until Liam Fox finally does the decent thing and gets behind our demand!"
End
* Photos attached.
For further information, please contact:
Tim Martin, Director, Act Now
Tel: +44(0)7817 504 227
Email: info.actnow@gmail.com
Site: www.act-now.info
Graham Williamson, Director, Act Now
Tel: +44(0)7970 455 445
Email: info.actnow@gmail.com
Site: www.act-now.info
Sockalingham Yogalingam, Asst. Director, Act Now
Tel: +44(0)7948 380433
Email: info.actnow@gmail.com
Site: www.act-now.info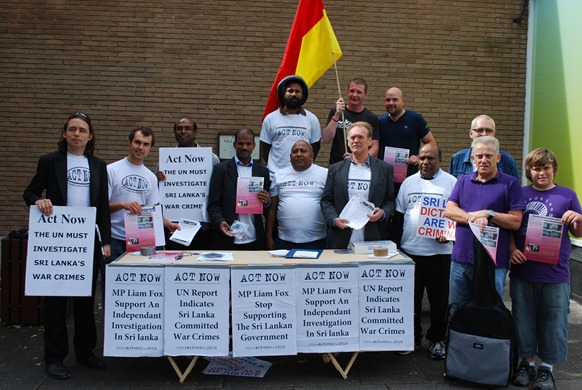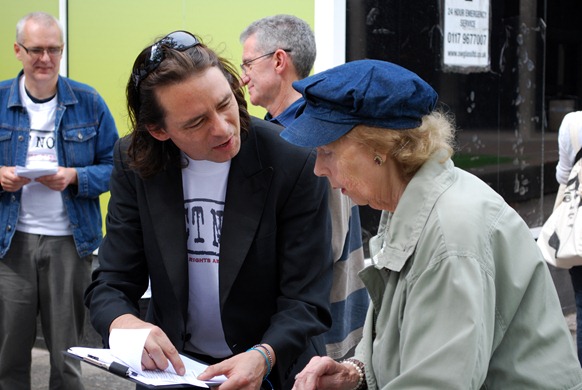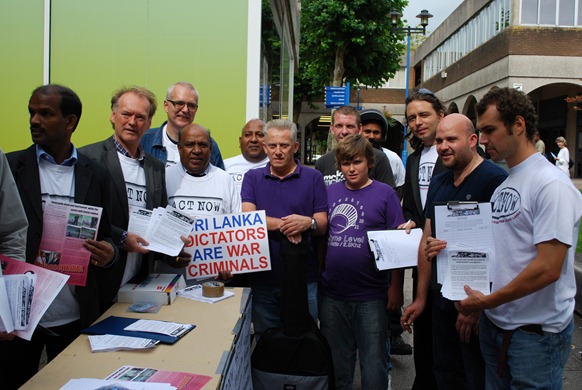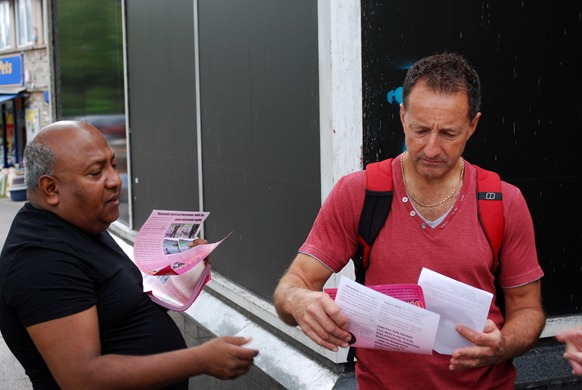 (For updates you can share with your friends, follow TNN on Facebook, Twitter and Google+)