Sri Lanka confident of support from other countries
by Uditha KUMARASINGHE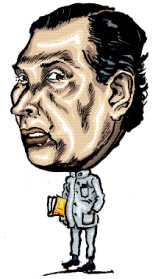 Public Administration and Home Affairs Minister W.D.J. Seneviratne said that the Government is confident that countries such as Russia, China, India and other small countries will get together and stand by Sri Lanka on the issue of Human Rights during the Human Rights Sessions now on in Geneva.
The majority of the countries which are members of the United Nations Human Rights Commission are in favour of Sri Lanka.
They have realised the actual situation that existed in Sri Lanka when LTTE terrorism took a heavy toll in the country, the Minister told the Sunday Observer.
Minister Seneviratne said that the entire world rejoiced when terrorism was defeated and the country was liberated from the clutches of terrorism.
The people were so jubilant that they celebrated the victory for several days.
However, some Western countries are now pressing for accountability and transparency with regard to certain activities alleged to have been carried out by Sri Lanka during the final phase of defeating terrorism.
"This is very unfair as some Western countries had also helped the LTTE terrorists at that time to carry out their terrorist activities. This made things more difficult for us to defeat terrorism.
The Government, however got the support of various other countries to defeat terrorism, he said. The Minister said that he got the opportunity to visit East Africa and met some leaders recently.
(For updates you can share with your friends, follow TNN on Facebook, Twitter and Google+)