Weiss's "The Cage" adds to Colombo's war-crime woes
Canada's National Post, and Australia's Sydney Morning Herald, two major dailies, carried articles on Gordon Weiss's book on Sri Lanka war, exposing further the world-wide interest in alleged war-crimes in Sri Lanka following the submission of the war-crimes report by Ban Ki Moon to the UN's Human Rights Council for debate last week. "The book's version of what happened is hardly far-fetched. Mr. Weiss argues that a lot of civilians needlessly lost their lives during the final months of fighting and that the government bears its share of responsibility," National Post said in the article titled "Sri Lanka's Dirty Secret."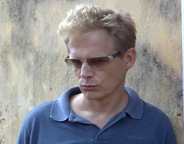 Gordon Weiss, former UN spokesperson in Sri Lanka
On the loss of civilian lives due to indiscriminate shelling by Sri Lanka military, and accusation of Weiss as a rebel apologist by the government and its supporters for Weiss's critical assessment of Colombo's conduct, the Post says, Weiss is "hardly a voice in the wilderness. Investigations by the International Crisis Group, a panel of experts appointed by UN Secretary-General Ban Ki-moon and Amnesty International, among others, have come to the same stark conclusion."
National Post also mocked ex-Diplomat Jegath Dias, who is currently recalled back to Colombo from his diplomatic post in Germany, over fear of legal action over his alleged war-crimes, for Dias's address to journalists in a news conference soon after the war ended, where he said that there "No civilian casualties…Zero."
The Herald said that Weiss's work is a "compelling examination of the island's tortuous history and deeply ingrained racial discrimination," and adds, "[h]e [Weiss]sympathetically explains why a separate Tamil homeland was an almost necessary feature of life for a minority who were routinely discriminated against, could not use their own language in professional life and suffered the indignities of a Colombo-led occupation of their land."
(For updates you can share with your friends, follow TNN on Facebook, Twitter and Google+)